PERSUATION COMMUNICATION ON HEALTHY AND CLEAN LIFE BEHAVIOR IN THE SOCIETY
Nawiroh Vera

Budi Luhur University

Benny Muhdaliha

Budi Luhur University
Keywords:
environment, clean, healthy, persuasive communication
Abstract
Clean and Healthy Life Behavior (PHBS) in the Household is an effort to empower family members to know, want and be able to apply clean and healthy behavior and play an active role in the health movement in the community. The application of PHBS in the household is the responsibility each of family member, which is also the responsibility of the government / city along with the relevant sectors to facilitate PHBS activities in the household so that it can be carried out effectively. Our community service team from Budi Luhur University became facilitators to provide support of socialize about clean and healthy environment for residents in Sudimara Jaya Village, Ciledug District. After mentoring on waste management and beautifying the environment by decorating the walls with murals, the environment in the RW07 Sudimara Jaya Ciledug area became a clean, healthy and beautiful environment.
Downloads
Download data is not yet available.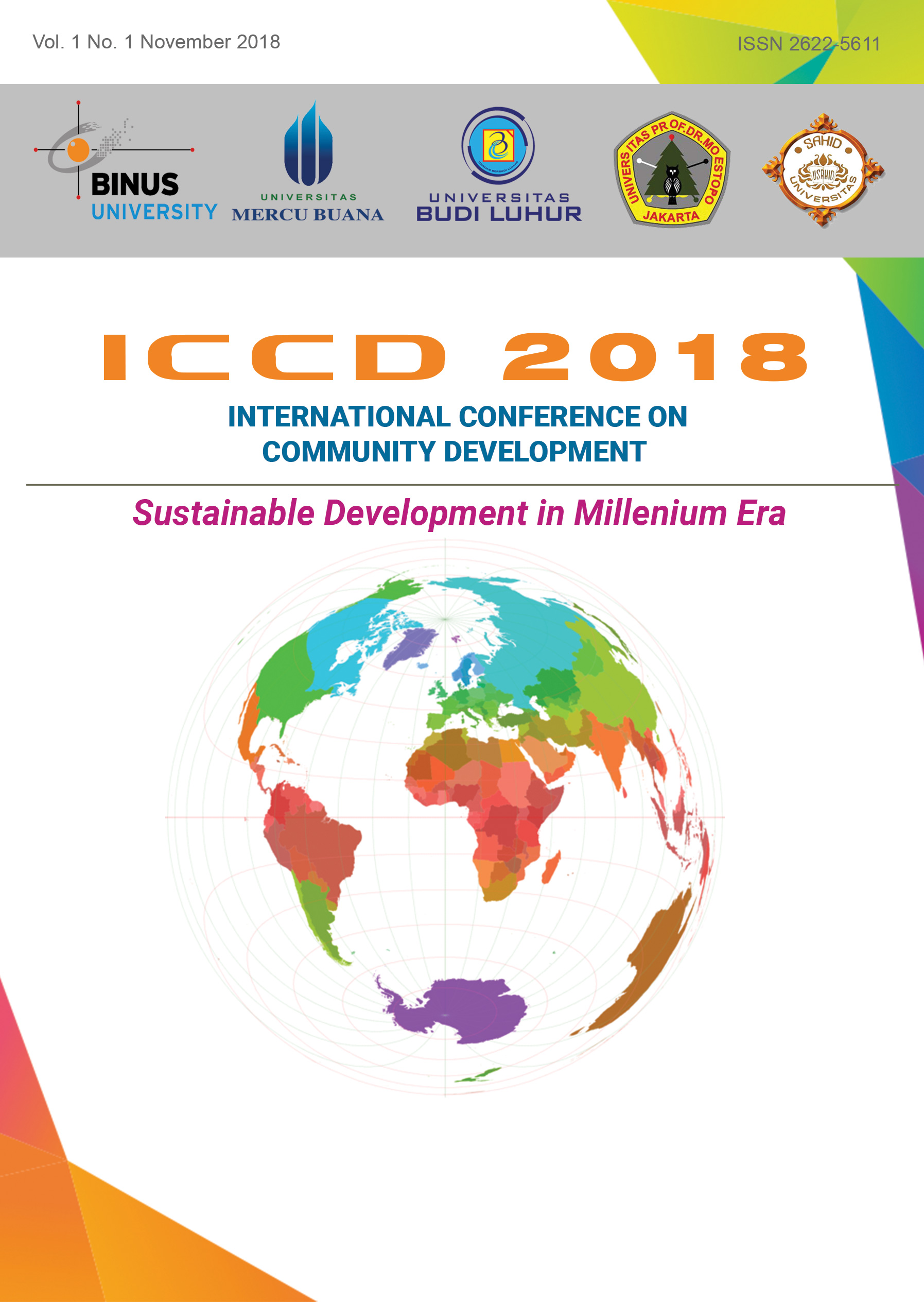 How to Cite
Vera, N., & Muhdaliha, B. (2018). PERSUATION COMMUNICATION ON HEALTHY AND CLEAN LIFE BEHAVIOR IN THE SOCIETY. ICCD, 1(1), 642-645. https://doi.org/10.33068/iccd.Vol1.Iss1.95