DEVELOPMENT OF PRODUCTION OF VARIOUS ORNAMENTAL FLOWERS AND PROCESSED PALM SEED PRODUCTS AT RAWA BUAYA VILLAGE - WEST JAKARTA
Tukhas Shilul Imaroh

Mercu Buana University
Keywords:
entrepreneurial knowledge, production process, product diversification
Abstract
Activities to encourage people to be creative and independent with entrepreneurship can be done through partnerships that will provide convenience and become more excited. Rawa Buaya village community partner with the PKK and Ruang Publik Terpadu Ramah Anak (RPTRA), conduct entrepreneurial activity for economic independence and help one of Jakarta government programs. Residents carry out the production process if there is a desire or order, therefore the scale of production and marketing needs to be improved. Production process activities carried out have not been continuously indicated that the community does not understand entrepreneurship. For this reason, an understanding of entrepreneurial knowledge is needed in the production process, starting from the right production planning, readiness of raw materials and product diversification in building a business independently of the community, especially the residents of Rawa Buaya village. The activity begins with the provision of entrepreneurial understanding, the right production process and the need for product diversification so that it can make a continuous effort to increase economic independence. Entrepreneurial become the motor of economic and capable of creating jobs, more hope will boost economic growth and contribute to the reduction of unemployment through various development activities production of ornamental flowers and seeds of refined products in the village of Rawa Buaya Palm is expected to increase the number of SME entrepreneurs.
Downloads
Download data is not yet available.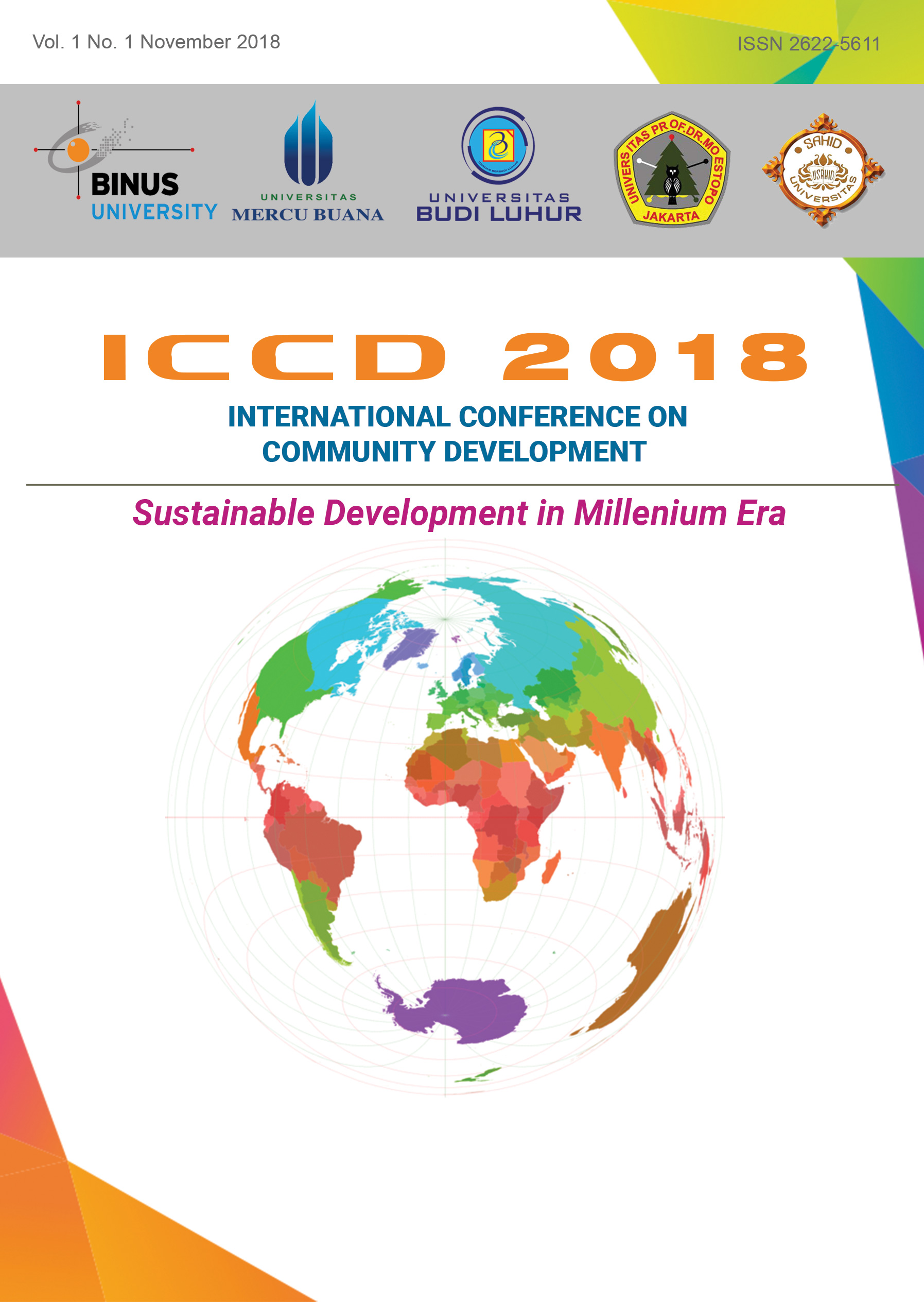 How to Cite
Imaroh, T. S. (2018). DEVELOPMENT OF PRODUCTION OF VARIOUS ORNAMENTAL FLOWERS AND PROCESSED PALM SEED PRODUCTS AT RAWA BUAYA VILLAGE - WEST JAKARTA. ICCD, 1(1), 569-577. https://doi.org/10.33068/iccd.Vol1.Iss1.86