FINANCING OF FINANCIAL STATEMENTS USING COMPUTER APPLICATION (STUDY ON COOPERATION IN KLATEN)
Tjahjanto Tjahjanto

Budi Luhur University

Indah Rahayu Lestari

Budi Luhur University

Rinny Meidiyustiani

Budi Luhur University
Keywords:
Accounting Information System, Cooperative, Financial Report, Technology
Abstract
The purpose of this Community Service activity is to improve the basic knowledge of accounting, as well as the preparation of simple financial statements by utilizing the accounting information technology. Based on survey results to 11 cooperatives in Klaten it can be identified problems as follows: 1) Not well-organized bookkeeping. 2) Recording is still done manually and not yet supported by computer-based information system technology. Based on the problems faced by the cooperative, the solutions offered to cooperatives are debriefing of accounting knowledge as the basis for preparation of financial statements of cooperatives, as well as the creation of cooperative accounting programs, demonstrations, and training. Currently the first phase of the activity has been going well and smoothly. Where in this stage the cooperative began to run the preparation of financial statements by using the accounting information system technology, using TJFinanceprogram.Assistance in the utilization of cooperative accounting system that has been made, among others in the form of mentoring preparation, as well as assistance in the use of cooperative accounting system. So that the existing system can be utilized more optimally and can be developed in accordance with the needs of the cooperative management as a partner of dedication and other cooperative management members in Klaten. In addition there is an increased role of stakeholder better associated with the creation and development of cooperative applications so that in the future will be the application development process when running in accordance with what is expected by the cooperative.
Downloads
Download data is not yet available.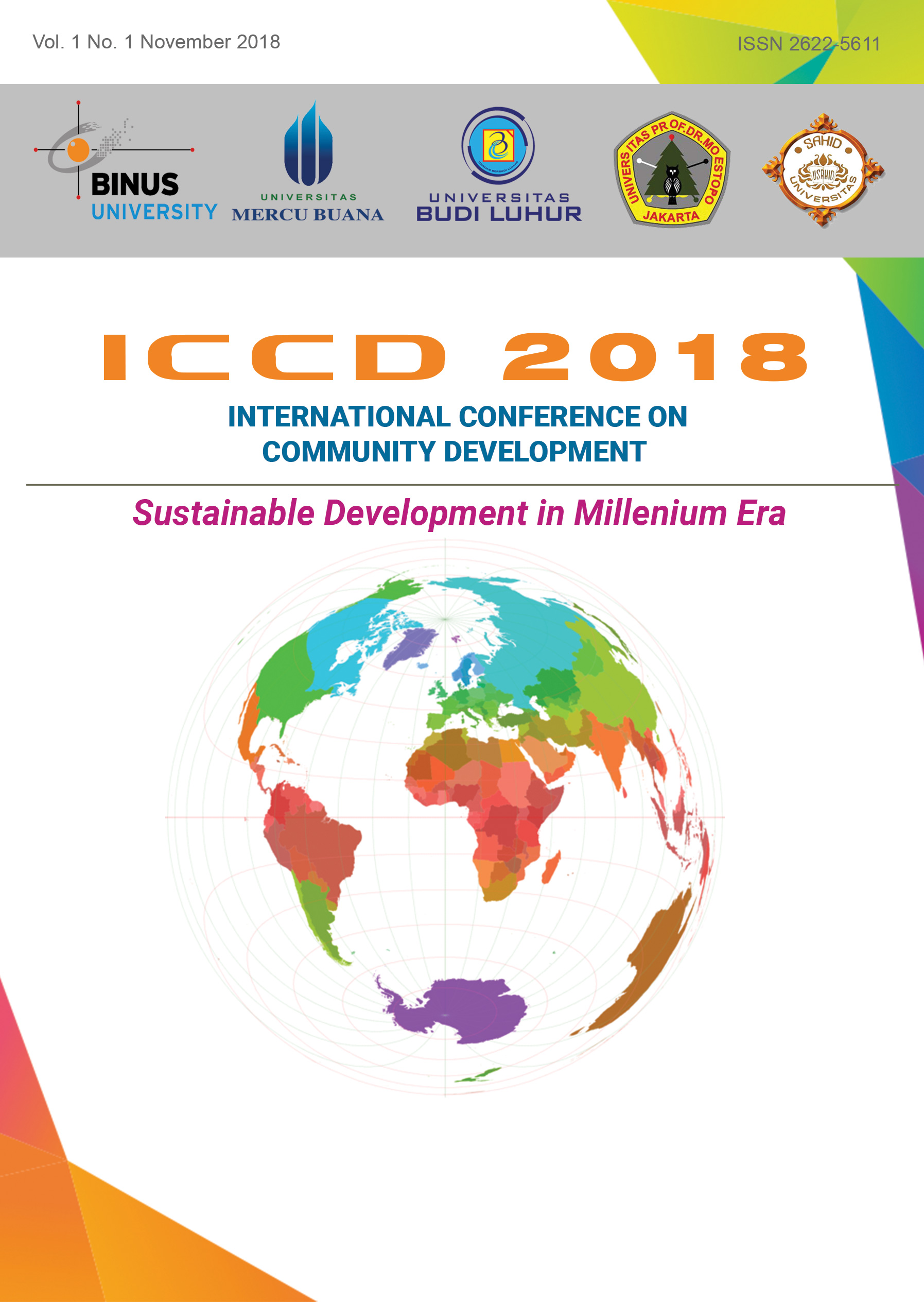 How to Cite
Tjahjanto, T., Lestari, I. R., & Meidiyustiani, R. (2018). FINANCING OF FINANCIAL STATEMENTS USING COMPUTER APPLICATION (STUDY ON COOPERATION IN KLATEN). ICCD, 1(1), 563-568. https://doi.org/10.33068/iccd.Vol1.Iss1.85