THE INCREASING OF BUSINESS CAPACITY OF TENANT OF PROCESSED FOOD PODUCTS IN SRAGEN STP GANESHA SUKOWATI
Rahmawati Rahmawati

Sahid University

Dwi Nowo Martono

Sahid University

Iyus Hendrawan

Sahid University

Yuanita Indriani

Sahid University

Budhi Heryanto

Sahid University

Gatot Rambi Hastoro

Sahid University
Keywords:
business capacity, processed food products, sragen, stp ganesha sukawati
Abstract
The Science Techno Park (STP) Ganesha Sukawati Sragen is one of the STP in Indonesia. The STP Ganesha Sukawati Program in Sragen is to increase the business capacity of the SMEs (Small and Medium Enterprises) that are selected as tenants. Business capacity building is carried out by providing training and mentoring on business legality, improvement of food processing processes, packaging and labels, simple bookkeeping, and provision of equipment assistance. The assistance results showed that tenant knowledge and skills increased by 30-40% regarding: (1) business legality. This is indicated by the preparation of requirements related to the management of the legality of the business; (2) producing the Aloe veranata product. This is indicated by the resulting crisp texture of aloe vera products; (3) labels and packaging. This is indicated by the availability of labels with new designs that contain more complete information in accordance with the labeling regulations; (4) management and business governance. This is indicated by the tenants in preparing business bookkeeping and business plans that are feasible; (5) tenants receive the assistance in leasing the equipment to assist business development.
Downloads
Download data is not yet available.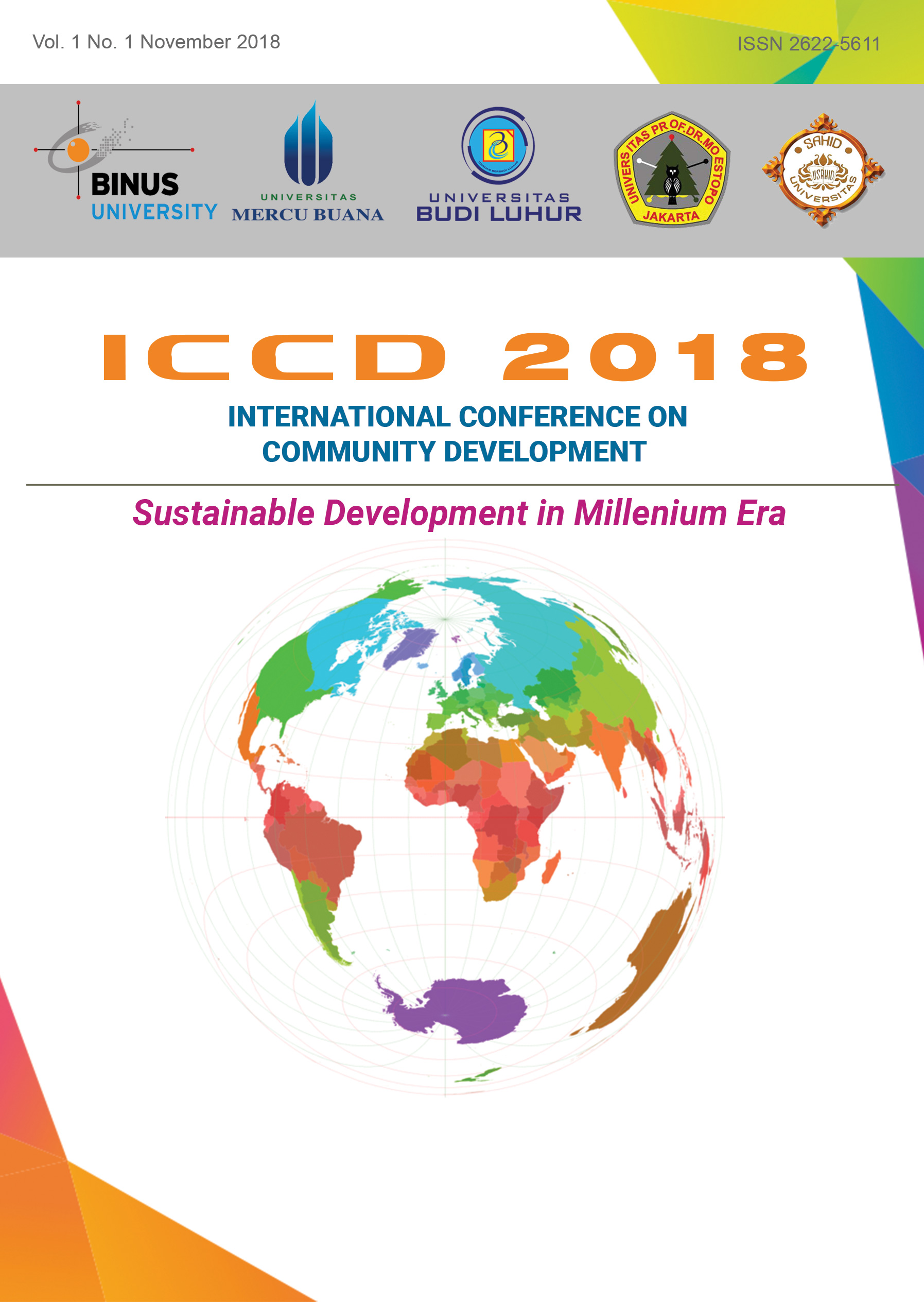 How to Cite
Rahmawati, R., Martono, D. N., Hendrawan, I., Indriani, Y., Heryanto, B., & Hastoro, G. R. (2018). THE INCREASING OF BUSINESS CAPACITY OF TENANT OF PROCESSED FOOD PODUCTS IN SRAGEN STP GANESHA SUKOWATI. ICCD, 1(1), 528-537. https://doi.org/10.33068/iccd.Vol1.Iss1.80