SUSTAINABLE BUSINESS DEVELOPMENT THROUGH CSR IMPLEMENTATION AT PT. HEINZ ABC INDONESIA
Mundakir Mundakir

The London School of Public Relations
Keywords:
sustainable business development, corporate social responsibility
Abstract
A good business is a growing business. The development of business is determined by good relationships with parties concerned, which is customers, markets, and relationships those forces combine to create opportunities for growth. Business development also concern about creating opportunities for that value to persist over the long term and sustain. In other hand, as business organization, company have responsibility to contribute to society where they operate, or called as corporate social responsibility (CSR). One of the aim from CSR activity is to gain sustainability development both for society and company. PT. Heinz ABC Indonesia as a corporation member of Global Kraft Heinz Company which operated in Indonesia have responsible to the community and environment. PT. Heinz ABC Indonesia, as one of the multinational food producers committed to be able to implement the CSR activities with activities related to the fulfillment of food needs in the vicinity. It is embodied in the value of companies committed to becoming "to be best food company, growing better world". The research will focus on sustainable business development through CSR Implementation at PT. Heinz ABC Indonesia. Through CSR implementation, PT. Heinz ABC Indonesia aim to develop the business by focus on environmental and social interrelationships with initiatives to reduce the amount of waste or emissions, resulting in lower costs. Also, developing the business using future benefit from social responsibility will keep in good company and brand image as well.
Downloads
Download data is not yet available.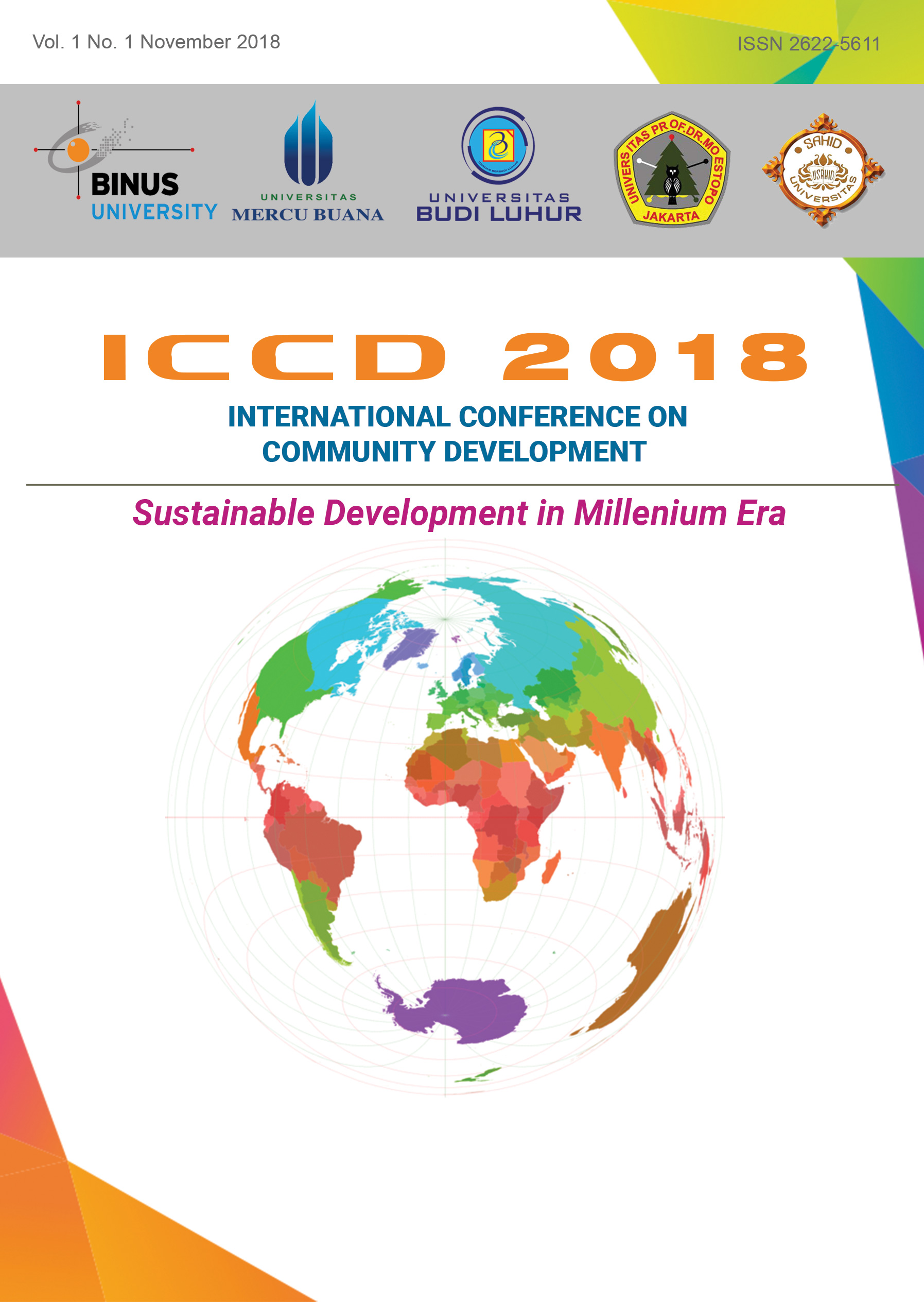 How to Cite
Mundakir, M. (2018). SUSTAINABLE BUSINESS DEVELOPMENT THROUGH CSR IMPLEMENTATION AT PT. HEINZ ABC INDONESIA. ICCD, 1(1), 512-517. https://doi.org/10.33068/iccd.Vol1.Iss1.76