APPLICATION OF PACKAGING AND LABEL FOR MEMBERS OF PKK BUSINESS GROUP, COGREK VILLAGE, PARUNG DISTRICT
Levyda Levyda

Sahid University

Kania Ratnasari

Sahid University

Susy Budhiharty

Sahid University
Keywords:
Catfish Processed Products, Cogreg Village, Community Service, Label, Packaging
Abstract
Science and Technology for the Community is carried out for business groups belonging to the PKK of Cogrek Village, Parung District. The group produces processed food with catfish raw material. After 1 (one) year of trying, it still has not experienced significant development. The main cause is a limited market, packaging and also labeling of catfish processed products that are less attractive. In order to increase market attractiveness, packaging and labels will be made for the group and marketing consultations. At present there is an increase in packaging aesthetic quality and labels
Downloads
Download data is not yet available.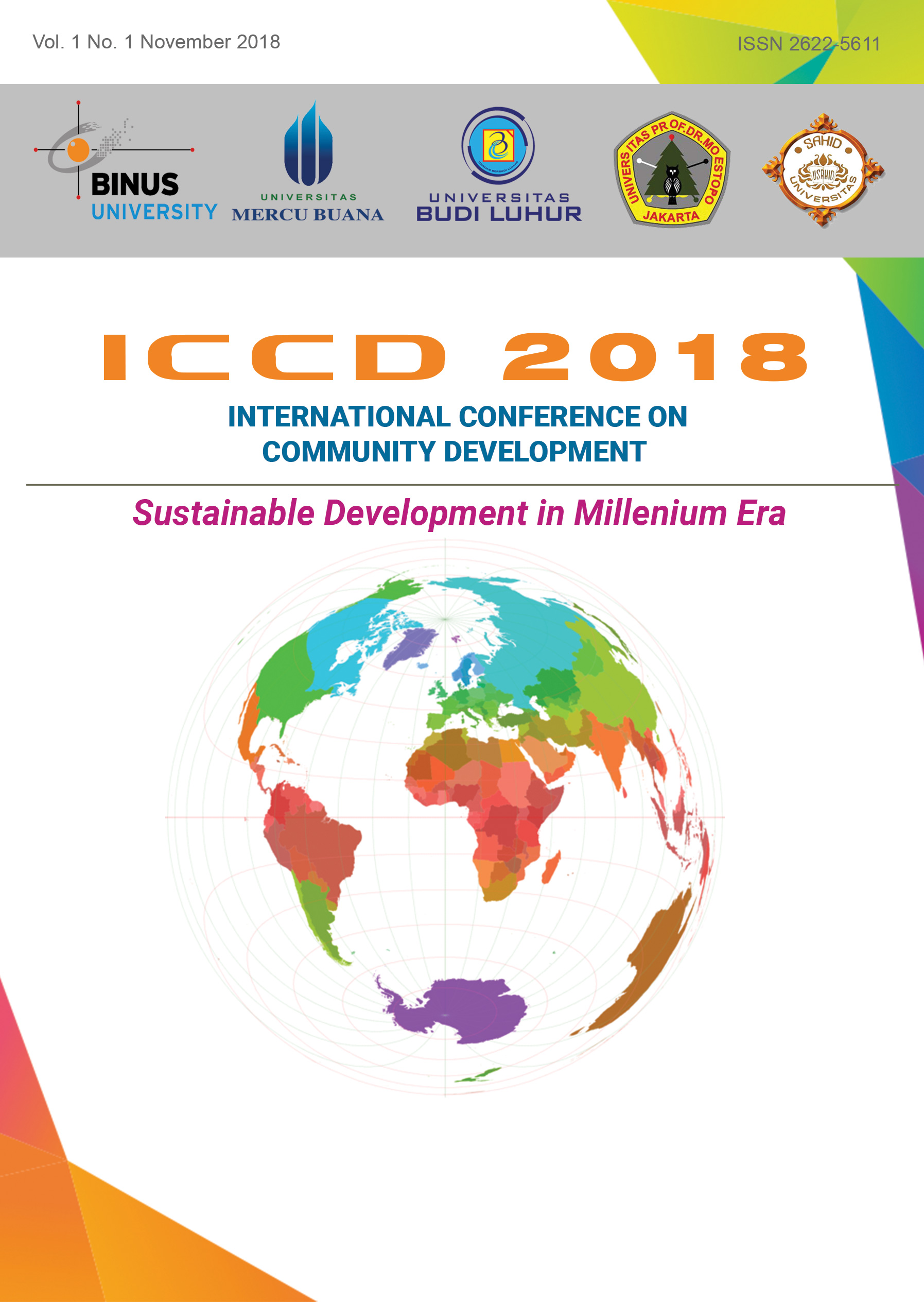 How to Cite
Levyda, L., Ratnasari, K., & Budhiharty, S. (2018). APPLICATION OF PACKAGING AND LABEL FOR MEMBERS OF PKK BUSINESS GROUP, COGREK VILLAGE, PARUNG DISTRICT. ICCD, 1(1), 501-506. https://doi.org/10.33068/iccd.Vol1.Iss1.74