ONLINE MARKETING PARTNERSHIP APPLICATION USING THE CONCEPT OF BUSINESS MODEL CANVAS
Jajat Sudrajat

Bina Nusantara University

Meiryani Meiryani

Bina Nusantara University
Keywords:
partnership, online marketing, applications, sales transactions
Abstract
The purpose of implementing the long-term Community Service Program in the program is to produce a partnership model with Online Marketing Partnership Application using the concept of Business Model Canvas. This strategy is conducted to build partnerships with related parties that can increase success in the sector of Small and Medium Enterprises Silver Crafts by implementing strategies through online marketing of products. This Online Marketing Partnership application aims to accelerate the development of silver craftsmen in the village so as to increase sales. The method to be used is fact finding, in addition to collecting data in literature, also conducting interviews to Silver Craftsman owners and survey of business processes in order to collect supporting data. The output of this research is the Application of Online Marketing Partnership, one of which is a dynamic website that can be managed by Silver Craft Partners as a means of product promotion, besides through the website development of Silver Crafts Partners can receive orders from customers. Successful orders and transactions will be directly recorded through the sales transaction application.
Downloads
Download data is not yet available.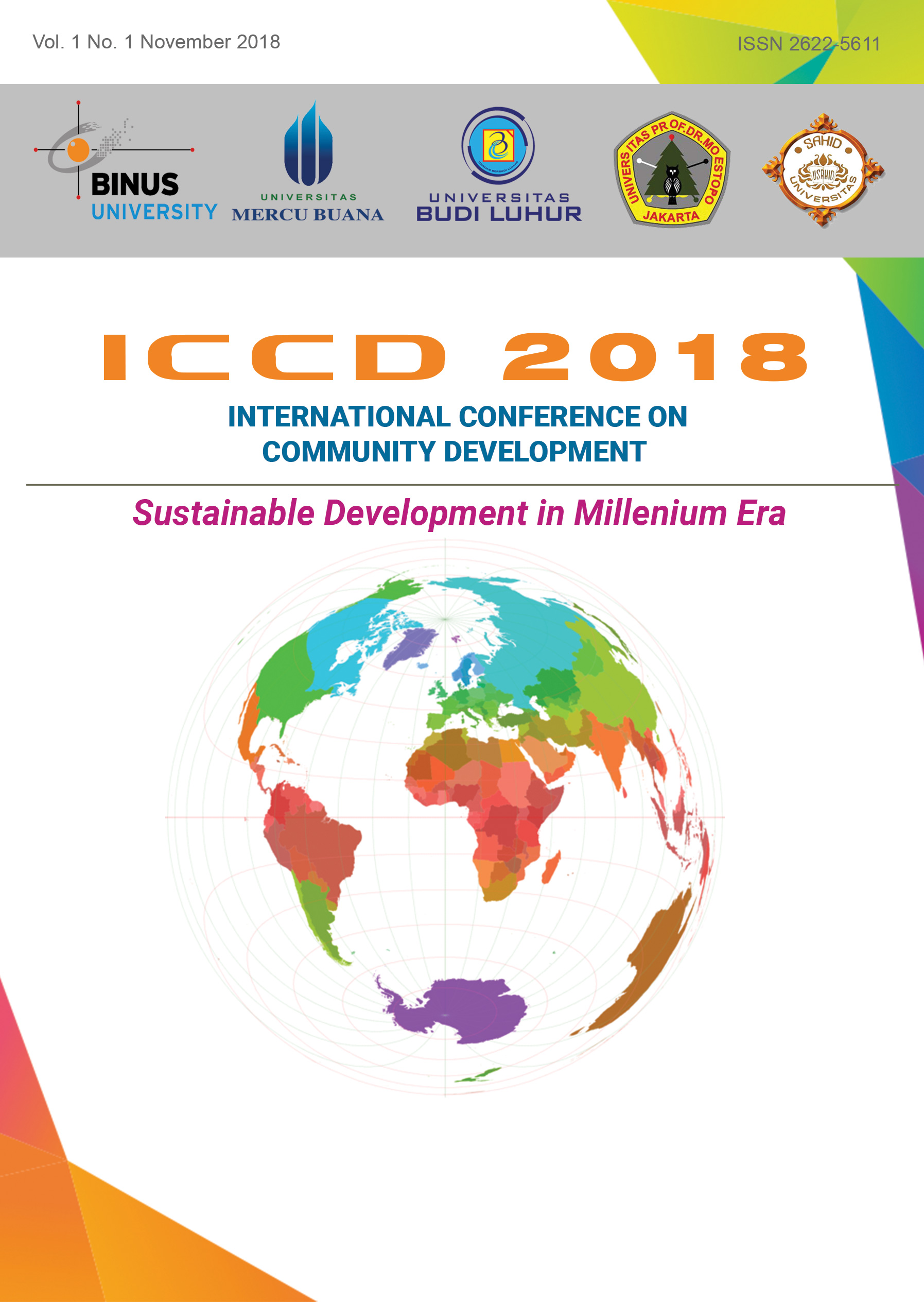 How to Cite
Sudrajat, J., & Meiryani, M. (2018). ONLINE MARKETING PARTNERSHIP APPLICATION USING THE CONCEPT OF BUSINESS MODEL CANVAS. ICCD, 1(1), 496-500. https://doi.org/10.33068/iccd.Vol1.Iss1.73