MEDIA DISCOURSE ANALYSIS ON PROFEMINISM ISSUE OF INDONESIAN FAMILY PLANNING AND HEALTH REPRODUCTIVE PROGRAMS
tuti Widiastuti

Bakrie University
Keywords:
social construction of reality, profeminism, family planning and reproductive health
Abstract
The core of studybeing conducted is the text within public service advertising in which depicts the idea of profeminism in media. According to the intertextuality analysis derived by the social construction of reality theory by Berger and Luckmann, as well as the hegemony theory by Gramsci in which became the theoretical framework, both of which are utilized to integrate three level analytical framework model by Fairclough. Based on that fact, this type of study lies under the research method of 'single case multilevel analyses. The reason for selecting framing analysis approach from Pan and Kosicki on the text level is because the meaning and value of profeminism in public service advertising of Indonesia family planning and health reproduction programs could produce interesting discourses if analyzed from the angle of communication and social reality construction in media. The finding of data proved that the symbolic reality for profeminism being constructed through public service advertising of Indonesia family planning and healthy reproduction programs only has the artificial nature. The symbolic reality only enhances and perpetuates the gender bias in the patriarchal society. So it can be concluded that there is a distortion in the meaning and value of the public service advertising profeminism in family planning and health reproductive programs.
Downloads
Download data is not yet available.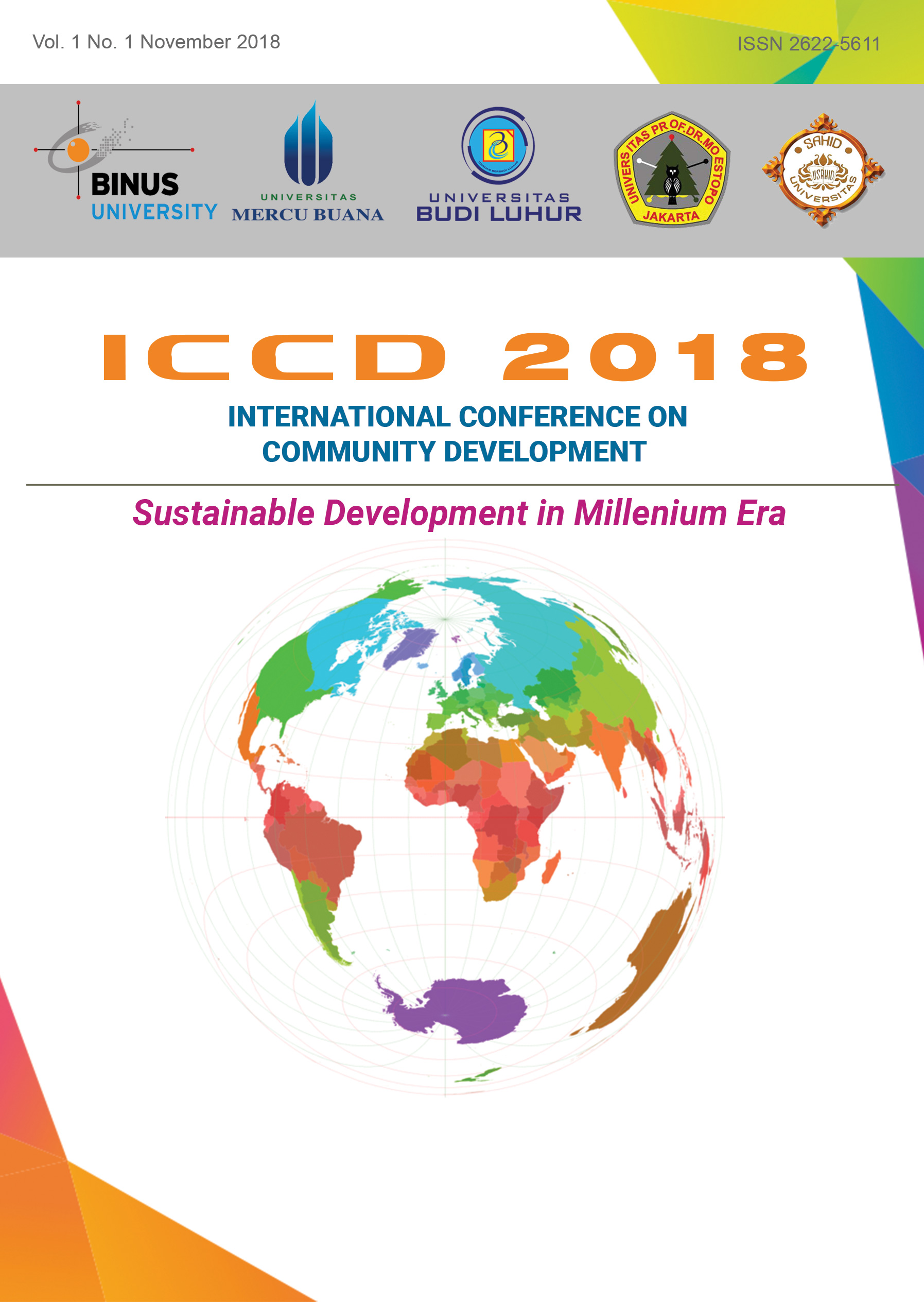 How to Cite
Widiastuti, tuti. (2018). MEDIA DISCOURSE ANALYSIS ON PROFEMINISM ISSUE OF INDONESIAN FAMILY PLANNING AND HEALTH REPRODUCTIVE PROGRAMS. ICCD, 1(1), 400-407. https://doi.org/10.33068/iccd.Vol1.Iss1.71