SUSTAINING INNOVATIONS COMMUNITY HEALTH OUTPOST (POSYANDU) – LESSONS LEARNT
Ravi K. Menon

Global Alliance for Improved Nutrition (GAIN)
Keywords:
GAIN, BADUTA, Rumpi Sehat, Emo-Demo
Abstract
GAIN, in partnership with Indonesia's Ministry of Health's Directorate of Community Nutrition, embarked on a 6 year program called BADUTA 2014 – 2020 to supports the 1000 Days of Life Program Impact Pathway and to improve sustainability community health in East Java. One major component of the program is a behaviour change campaign called Rumpi Sehat (Health Gossip) and community activation designed to provoke an emotional response called "Emo-Demo's" (emotional demonstrations).  GAIN's team worked with the London School of Hygiene and Tropical Medicine to develop the TV commercials and the Emo Demo's. These activities include fun games, which are engaging and motivating mothers to participate and giving them the confidence to practice the right feeding behaviors. Also engaged the parents in an 'emo demo', routinely practiced at the health center, to trigger the disgust factor when dissolving these packaged snack foods in water (mimicking the stomach). GAIN and its partners have been documenting the  significant changes triggered by the Rumpi Sehat campaign and Emo – Demos Snacking, which are best practice examples of women who have taken action within their communities and advocating for better nutrition. Selected program result in 2017, are 6% increase of children 6 – 23 months of age consuming minimum number of food groups associated with nutrient adequacy, 12% increase of children 6 – 23 months of age consuming iron-rich foods, and 15% increase mothers of infants < 6 months of age who report exclusive breastfeeding.
Downloads
Download data is not yet available.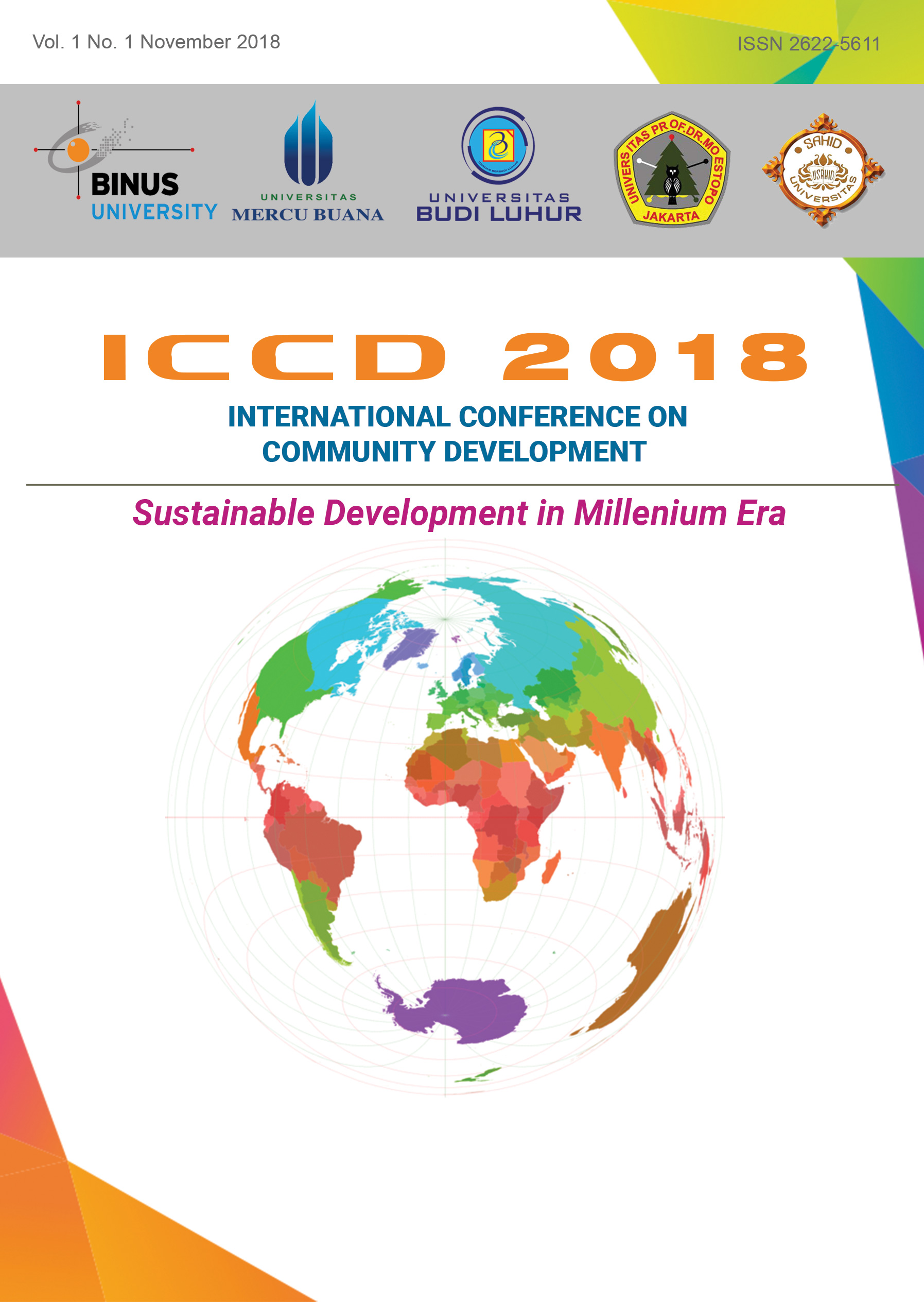 How to Cite
Menon, R. K. (2018). SUSTAINING INNOVATIONS COMMUNITY HEALTH OUTPOST (POSYANDU) – LESSONS LEARNT. ICCD, 1(1), 384-391. https://doi.org/10.33068/iccd.Vol1.Iss1.69