MANAGEMENT TRAINING INVENTORIES IN SMES FOOD SECTOR (STUDY ON UMKM FOOD SECTOR IN TANGERANG CITY)
Indah Rahayu Lestari

Budi Luhur University

Haryatih Haryatih

Budi Luhur University

Hestyaningsih Hestyaningsih

Budi Luhur University
Keywords:
inventory management
Abstract
Based on survey and problem analysis faced by SMEs Food Field in Tangerang City in cooperation with Tangerang City Health Office, is problem of supply. MSME owners often experience excess stock in the warehouse for a particular product, or otherwise the lack of availability of goods that cause disruption of the production process. The causes of the deficiency or excess inventory include: 1) The amount of raw materials ordered only based on previous historical data and owners of MSMEs do not forecast sales and production, so it is not clear about the production plan and raw material needs plan that can be used as reference bookings materials, 2) the absence of safety stocks for each material used, causing the owners of MSMEs to lack or surplus inventory; 3) the absence of a clear inventory management system, in the absence of evidence of record keeping, valuation or inventory monitoring. So based on the analysis, the Dedication Team provides solutions in the form of knowledge management improvement for MSME owners in Tangerang City. Where in Community Service Training is held in the form of how to perform calculations, ranging from purchases, production to sales. Also provided training on product storage and efficient cost calculation in carrying out production. Community Service Activities on the training of inventory management and continued by training in making inventory cards using Microsoft Excel. Furthermore, will be provided assistance to SMEs for other fields such as making simple financial reports for MSMEs, computerized financial reports, as well as financial management and strategic management.
Downloads
Download data is not yet available.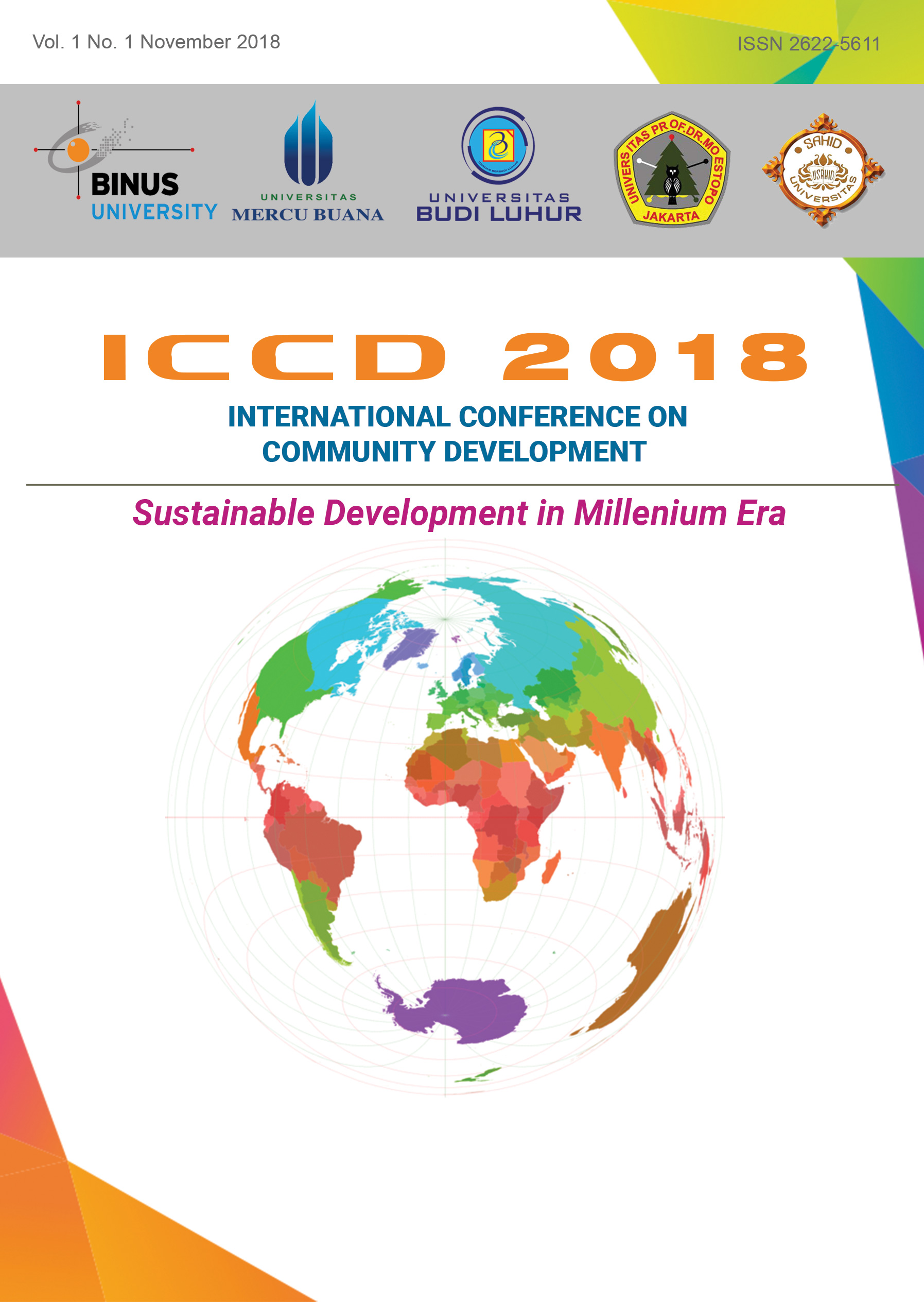 How to Cite
Lestari, I. R., Haryatih, H., & Hestyaningsih, H. (2018). MANAGEMENT TRAINING INVENTORIES IN SMES FOOD SECTOR (STUDY ON UMKM FOOD SECTOR IN TANGERANG CITY). ICCD, 1(1), 487-492. https://doi.org/10.33068/iccd.Vol1.Iss1.68