ENTREPRENEURIAL OPPORTUNITIES IN INDONESIA TO INITIATE BUSINESS THROUGH IMPORTER COMMUNITIES
Harefan Arief

Mercu Buana University

Eko Tama Putra Saratian

Mercu Buana University
Keywords:
crowdfunding, entrepreneur, import, sustainable innovations
Abstract
This research is to analize the entrepreneur group esspecially small medium enterprise in seeking funding from many people (crowdfunding) in way to find capital goods which purchased from abroad then to be sold to the domestic market. Analyzing how they search for goods of capital through e-commerce and through visits to exhibitions abroad, especially to China. This phenomenon born along with the emergence of start up that created a media that connecting the customer and manufacturing companies. This business models should meet in order to support sustainable innovations. Study case of this research is one of the community importers. This study uses a qualitative approach with literature review method. As a result, this research is expected to motivate entrepreneurial interest and the ability to create businesses that ultimately have an impact on the economic and social fields.
Downloads
Download data is not yet available.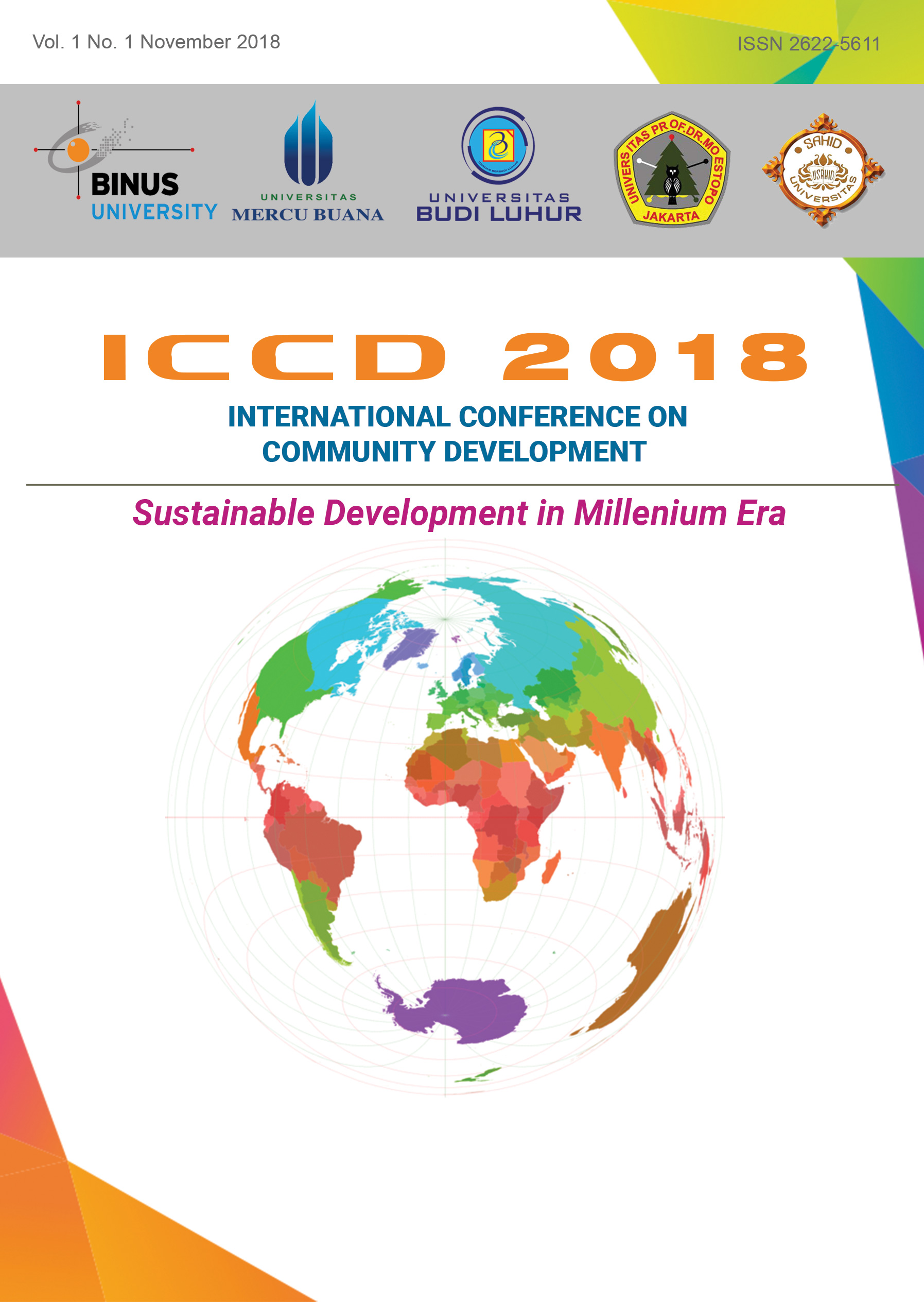 How to Cite
Arief, H., & Putra Saratian, E. T. (2018). ENTREPRENEURIAL OPPORTUNITIES IN INDONESIA TO INITIATE BUSINESS THROUGH IMPORTER COMMUNITIES. ICCD, 1(1), 472-480. https://doi.org/10.33068/iccd.Vol1.Iss1.66