MARKET COMPETITION IN TELEVISION INDUSTRY IN INDONESIA (CASE STUDY: KOMPAS SPORT IN KOMPAS TV)
Ebnu Yufriadi

Bina Nusantara University

Mungky Diana Sari

Bina Nusantara University

Benedicta Gita Adinda Satyaningtyas

Bina Nusantara University
Keywords:
media economy, market oligopoly, market structure, market conduct and market performance
Abstract
This study about media economy wants to see how far the relationship between the market and the content strategy of a television program. Kompas Sport program of Kompas TV is selected to be the focus of this study, because the program as a sport program is not only presenting game shows, but also other side of athletes' life. This program is considered interesting because it is packaged in contrast to other sport programs. This study uses critical theories regarding media economics, market oligopoly, market structure, market conduct, and market performance. While the method that is chosen in this study is qualitative with critical paradigm. The result of this research is showing that there is relationship between market competition and content strategy. It showed that there is interdependence between market structure condition the company itself. The company's behavior in the interdependent oligopoly market led to mergers and acquisitions of several television stations.
Downloads
Download data is not yet available.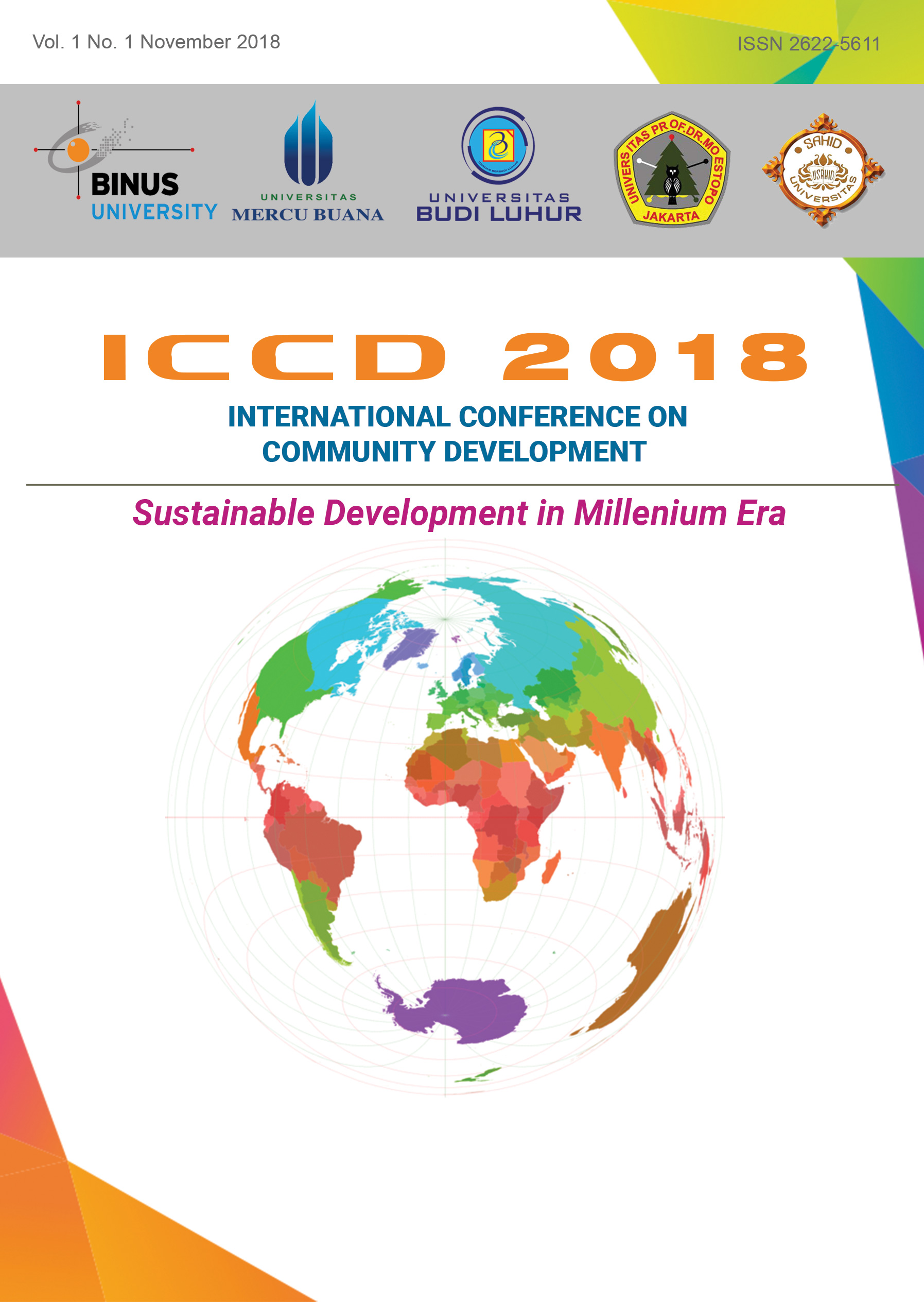 How to Cite
Yufriadi, E., Diana Sari, M., & Adinda Satyaningtyas, B. G. (2018). MARKET COMPETITION IN TELEVISION INDUSTRY IN INDONESIA (CASE STUDY: KOMPAS SPORT IN KOMPAS TV). ICCD, 1(1), 442-453. https://doi.org/10.33068/iccd.Vol1.Iss1.64