IMPLEMENTATION OF THE STRATEGY OF ENTREPRENEURIAL PRODUCTION OF LOCAL PRODUCTS
Dewi Nusraningrum

Mercu Buana University
Keywords:
aloe vera, entrepreneurship, local products, production strategy.
Abstract
This is a public service activities related to the development of economic society through socialization and training on the implementation of the strategy of entrepreneurial production of local products. Problems that arise in the production of local products is the limitation of knowledge that caused local quality products are not able to compete in the market of national, regional and international level. In order to support the efforts of economic development of the community, training to make Aloe Vera shampoo to the community will help the community know how to produce a shampoo that can be used for family or for sale. These activities provide skills training strategy of production, so that the community is able to be independent and have the skills to make shampoo and develop strategies use Aloe Vera as a local product. These skills in addition beneficial for itself, it will at least help reduce the economic burden of families with income from local production are developed. The target of this activity are: (1) knowledge development strategy of entrepreneurial production on society. (2) the formation of a group of social entrepreneurship at the village of partners that are able to increase the income of local people in entrepreneurial activities of local products.
Downloads
Download data is not yet available.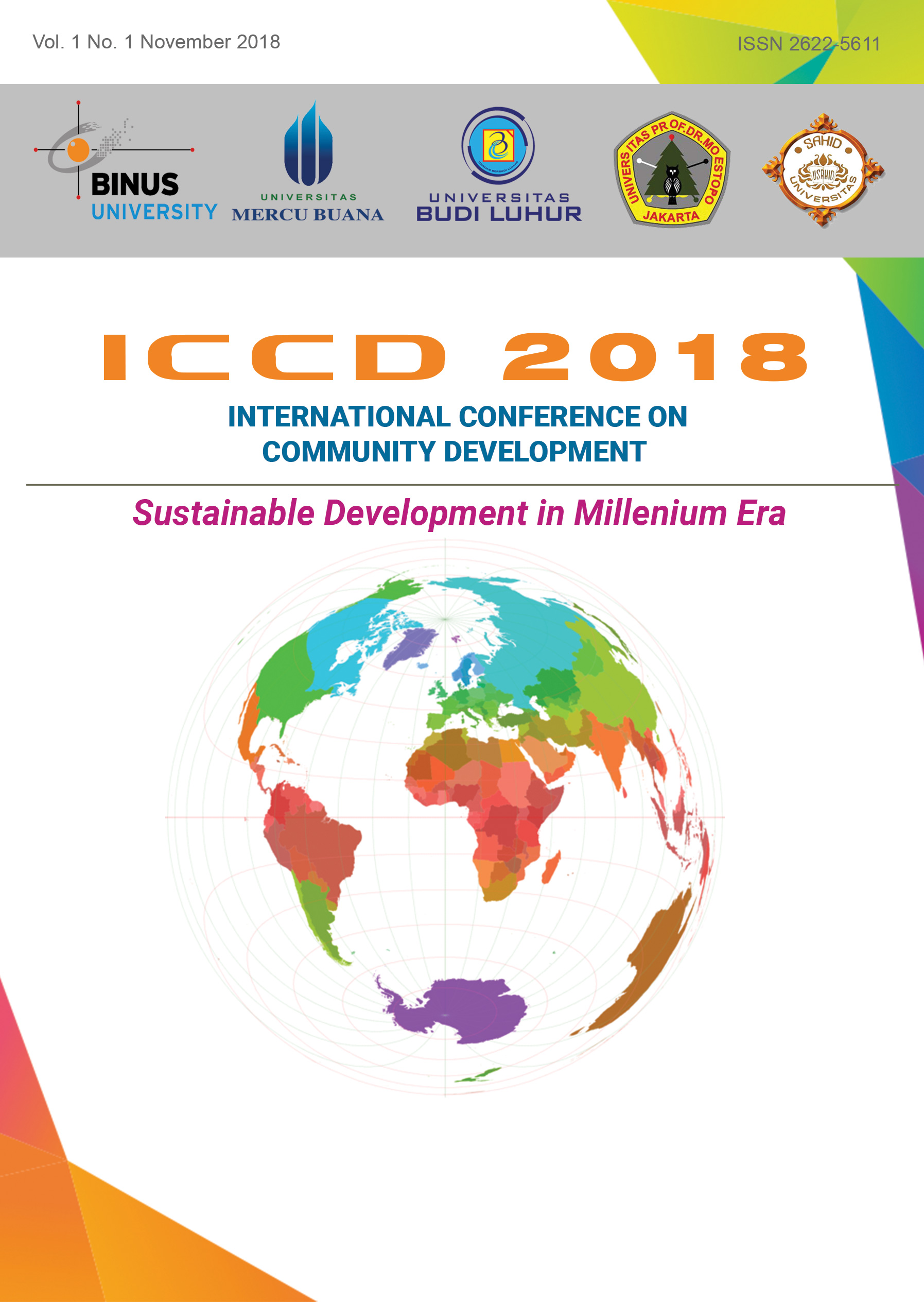 How to Cite
Nusraningrum, D. (2018). IMPLEMENTATION OF THE STRATEGY OF ENTREPRENEURIAL PRODUCTION OF LOCAL PRODUCTS. ICCD, 1(1), 427-431. https://doi.org/10.33068/iccd.Vol1.Iss1.60