BUKALAPAK AND THE REPRESENTATION OF THE CHINESE ETHNIC IN THEIR 'BU LINDA' ADVERTISEMENT
Bella Arista

President University

Abhirama S Perdana

President University
Keywords:
chinese ethicity, critical public relations, representation
Abstract
Indonesia is a diverse country of tribe and culture, where differences can sometimes lead to pros and cons in the society. Media representatives should continue to describe each ethnicity in Indonesia by upholding good values, traditions, and social roles in society. Media today needs to be shifted to describe a particular ethnic/ethnic group in a more convenient way without eroding social norms, cultures, and beliefs in the society. Bukalapak's advertisement, entitled "Bu Linda", reflects the other side of a Chinese descendant in Indonesia and also reflects on the idea of ​​inter-ethnic harmony, this study analyses Bukalapak's advertisement with the title "Bu Linda" using Critical Public Relations Analysis with Visual Grammar from the Social Semiotics Approach. The purpose of this study is to explore how Bukalapak represent the Chinese descendants in Indonesia through its advertisement.
Downloads
Download data is not yet available.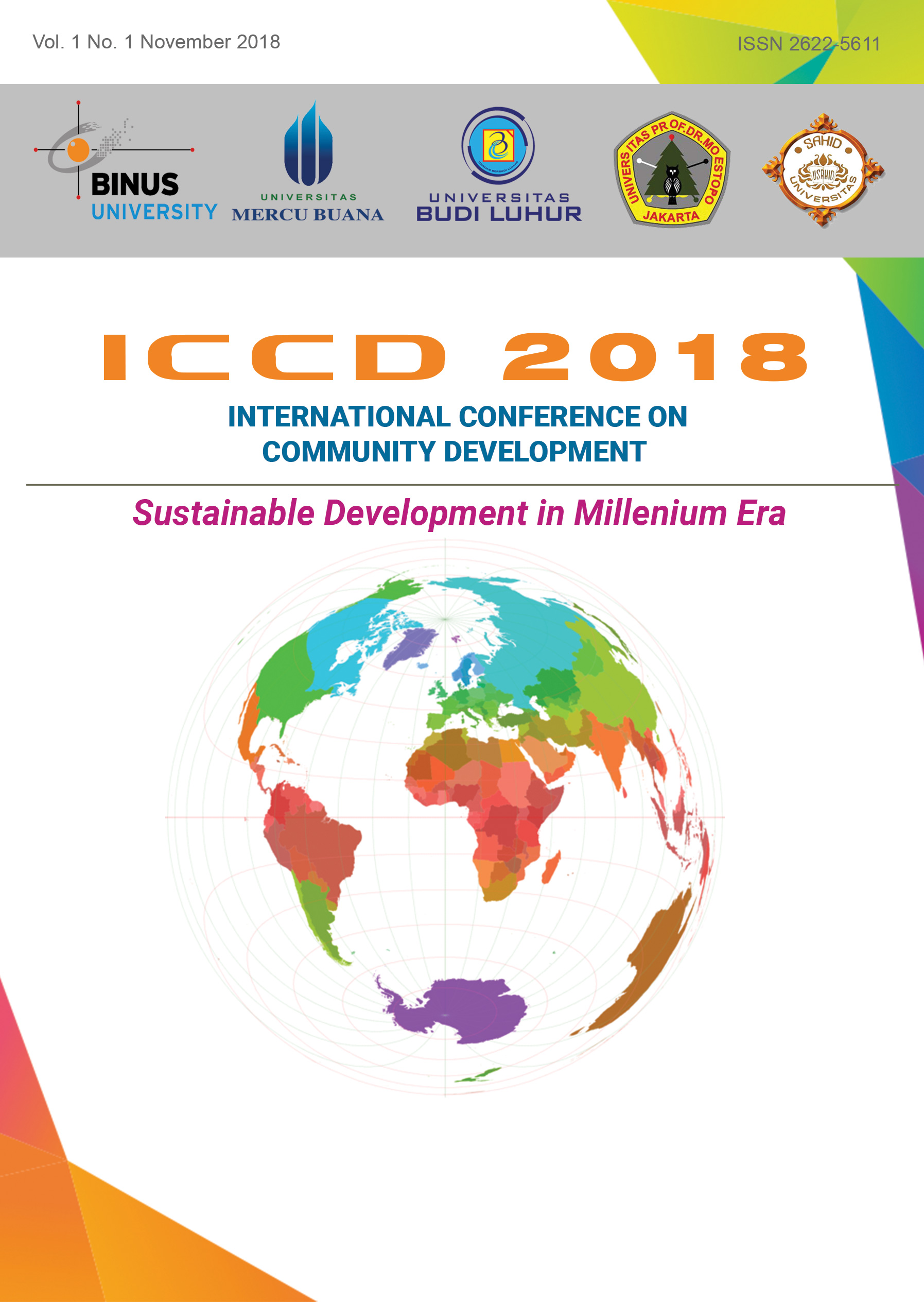 How to Cite
Arista, B., & Perdana, A. S. (2018). BUKALAPAK AND THE REPRESENTATION OF THE CHINESE ETHNIC IN THEIR 'BU LINDA' ADVERTISEMENT. ICCD, 1(1), 26-34. https://doi.org/10.33068/iccd.v1i1.6