TRAINING OF FINANCIAL GOVERNANCE FOR SMEs MEMBERS OF BUSINESS GROUP OF VILLAGE RAWA KALONG, SINDUR MOUNTAIN INCREASE IN IMPROVING FINANCIAL PERFORMANCE
Desy Mariani

Budi Luhur University

Suryani Suryani

Budi Luhur University

Yusi Sudariati Fajar

Budi Luhur University
Keywords:
small business, business actor, small business financial management training
Abstract
Micro, Small and Medium Enterprises (MSMEs) conducted in the home environment is one of the main sources of livelihood for residents in kalong rawa village, GunungSindurSubdistrict, Bogor, West Java.to conduct a business well of course required adequate resources such as working capital, the ability of human resources to manage its business and also the available of markets for resulting products. Skills and competence of human resources is the main factor of business continuity. How about limited working capital, a micro and small business should continue to survive. The ability to manage finance to keep the business running and meet the needs of everyday becomes a major problem in the management of micro and small businesses at home, especially when business man have problems in health,children's education or other problems that require more funds than their regular expenses. Another problems faced by business man are preparation of the cost structure and calculation of working capital because sometimes the result product must follow the store payment terms, this conditions often faced by business man.With the problem above, in this training is expected to help provide knowladge, open minded insight and improve the skills of business man to be more able to plan finance, more orderly in used of working capital so that is not eroded by household needs. So in the end can get the appropriate benefits and develop the business for the better.
Downloads
Download data is not yet available.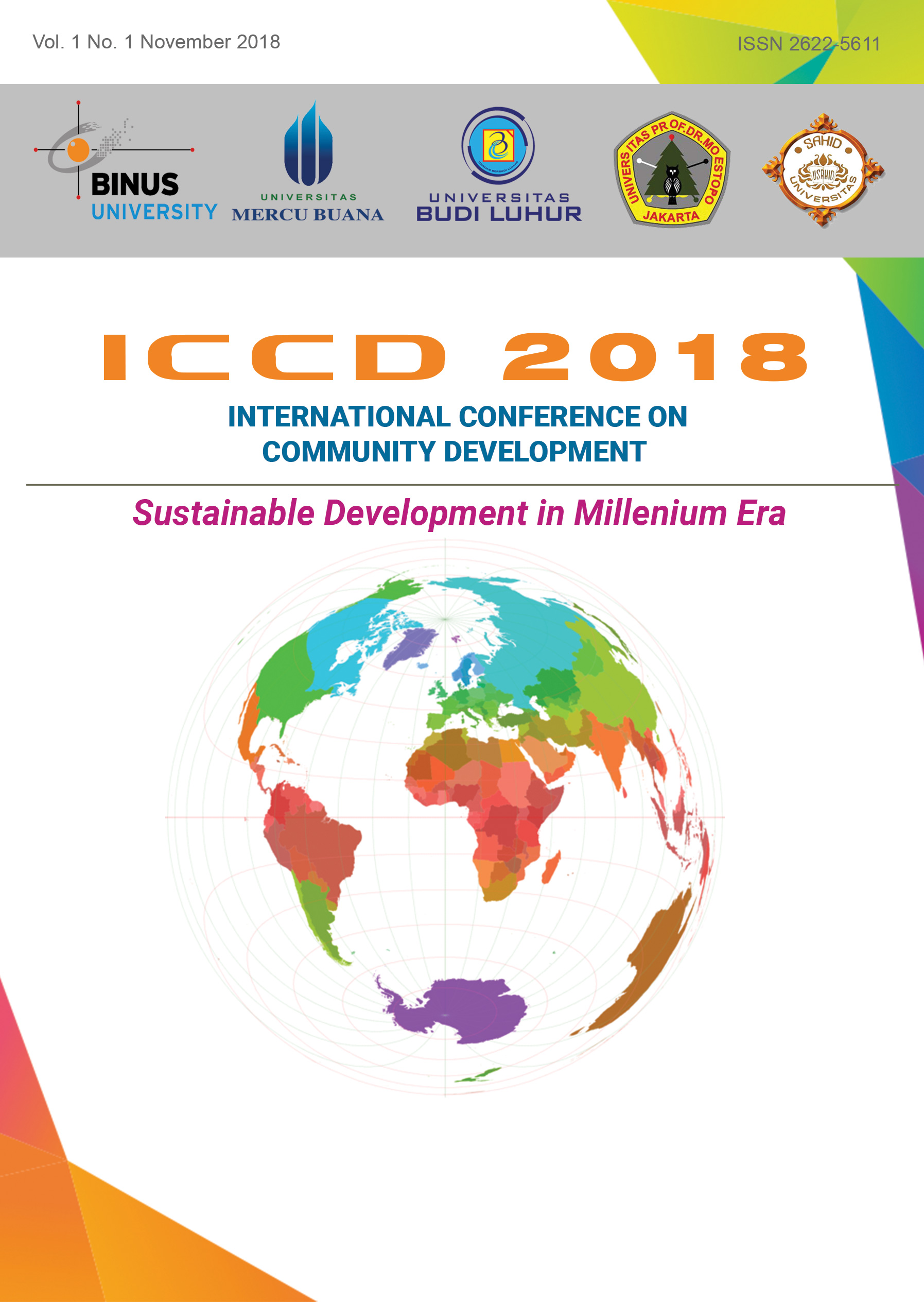 How to Cite
Mariani, D., Suryani, S., & Fajar, Y. S. (2018). TRAINING OF FINANCIAL GOVERNANCE FOR SMEs MEMBERS OF BUSINESS GROUP OF VILLAGE RAWA KALONG, SINDUR MOUNTAIN INCREASE IN IMPROVING FINANCIAL PERFORMANCE. ICCD, 1(1), 413-416. https://doi.org/10.33068/iccd.Vol1.Iss1.58