DESIGNING 'TOURIST VILLAGE - PASIRMULYA' WEBSITE THROUGH TRANSFER KNOWLEDGE & TECHNOLOGY
Hagung Kuntjara SW

Bina Nusantara University

Anzaludin Samsinga Perbangsa

Bina Nusantara University

Retno Dewanti

Bina Nusantara University
Keywords:
tourist village, website
Abstract
Pasirmulya Village, Banjaran District, Bandung Regency, West Java, is geographically located on the slopes of Mount Puntang. Pasirmulya Village has a lot of potential as a thematic tourist destination, such as; Best plantations and coffee products in the world, Tourist sites heritage radio transmitters in the Dutch colonial era, Cycling tracks and cross-country trail motorbikes, Natural tourism and beautiful panoramas, Cultural arts and life of the agrarian Sundanese indigenous people who are relatively still awake, Centers of handicrafts and typical village food, and Homestay Village - Wangun. Pasirmulya village with all its uniqueness is very potential to build as an alternative tourist destination, because it is very close to the city of Bandung. The results of field research to record the potential of Pasirmulya village which is grouped into several categories which will be used as web content in page menus according to the categories of potential existing tourism objects. Throughout the collecting data's of potential villages and a long the process of designing the website Tourist Villageasirmulya' also involves the human resources of the local community as an activites guidance of transformation knowledge and technology.  It is hoped that this website will also help introduce the Tourist VillagePasirmulya' to the wider community.
Downloads
Download data is not yet available.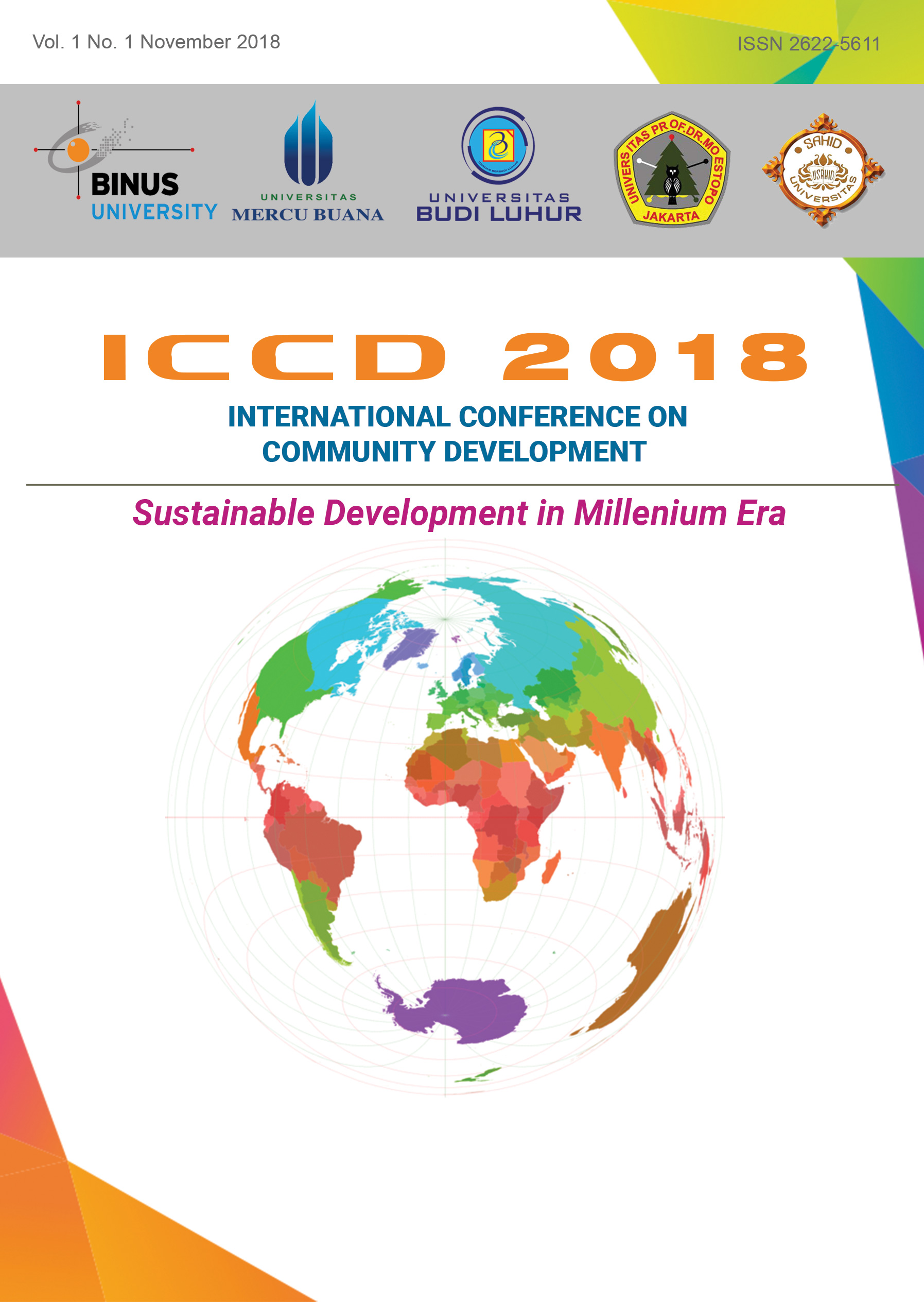 How to Cite
Kuntjara SW, H., Perbangsa, A. S., & Dewanti, R. (2018). DESIGNING 'TOURIST VILLAGE - PASIRMULYA' WEBSITE THROUGH TRANSFER KNOWLEDGE & TECHNOLOGY. ICCD, 1(1), 356-361. https://doi.org/10.33068/iccd.Vol1.Iss1.53