UNDERSTANDING ERGONOMIC WORK WAY IN FISHING CATCHING ACTIVITIES FOR LELEYAN UKK POST LELEYAN GROGOL CILEGON
Chandrasah Soekardidan

Mercu Buana University

Silvi Ariyanti

Mercu Buana University

Zulfa Fitri Ikatrinasari

Mercu Buana University

Annisa Hidayati Poerwanto

Mercu Buana University
Keywords:
UKK POST, fisherman, fish catching, ILO
Abstract
UKK Post Leleyan Grogol Cilegon is one of the UKK Posts under the auspices of Cilegon City Health Office which consists of fishermen workers, who work in fishing. From the results of the discovery and preliminary research data that have been successful can be done to determine whether it is necessary to make improvements with respect to total ergonomics in fishing activities. The ultimate goal of devotion is to provide an understanding of the ILO's ILO implementation regulations. 199 of 2007 in Fishing. The method of implementing this service is giving understanding to the fishermen. POS UKK on the implementation of ergonomic fish work with regard to ILO recommendations No. 199 in 2007 in a fishing prison. Understanding that will be done is to use visualization about ergonomics. Implementing activities will be carried out at the Leleyan Fisheries Village Grogol Cilegon with the assisted partners is POS UKK Leleyan Grogol. From the results of community service found that: there are many who do not know about ergonomics of how to go fishing at POS UKK Leleyan Grogol. After conducting mentoring and extension activities then the research team returns to the destination and provides the necessary equipment to purchase such items.
Downloads
Download data is not yet available.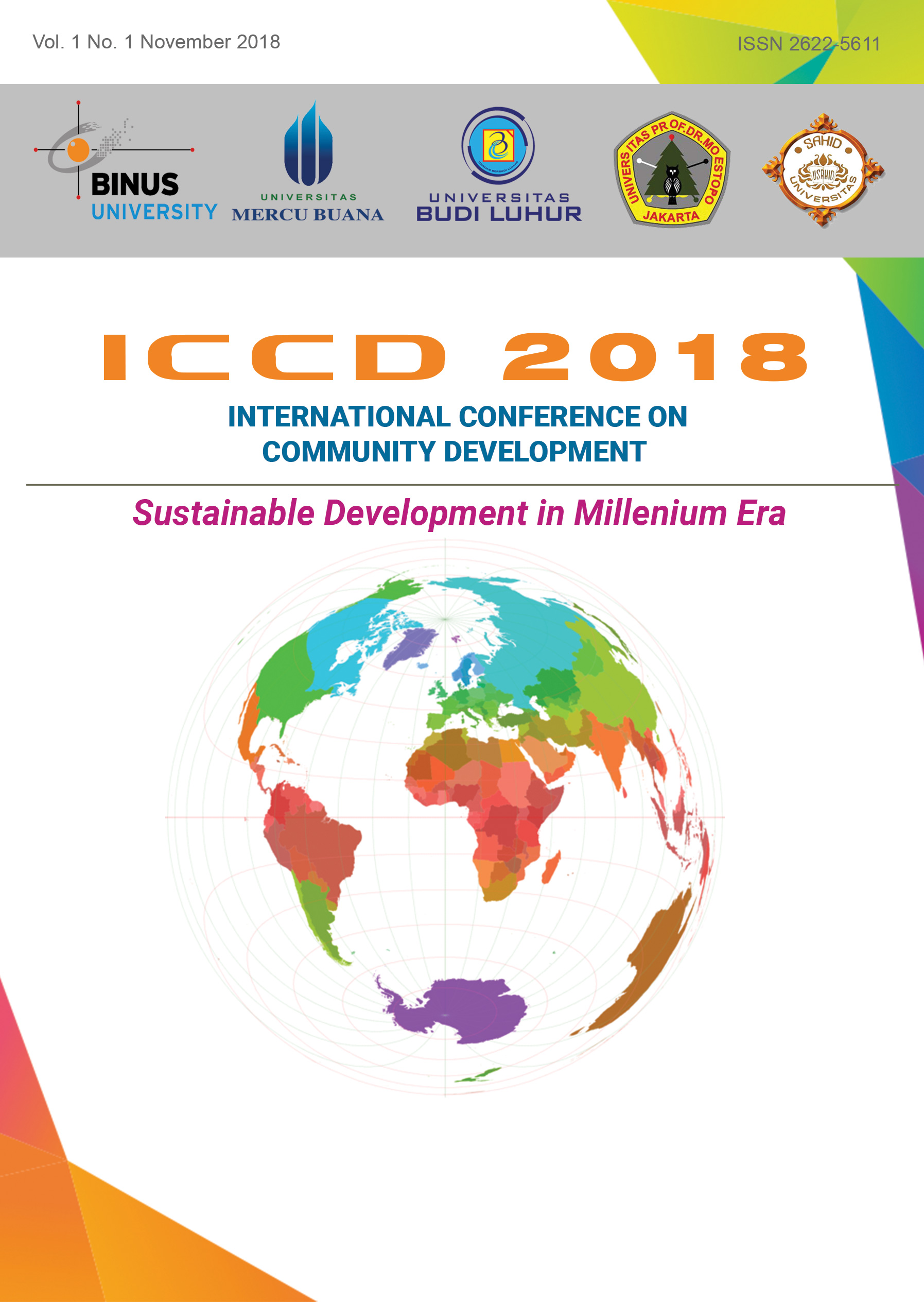 How to Cite
Soekardidan, C., Ariyanti, S., Ikatrinasari, Z. F., & Poerwanto, A. H. (2018). UNDERSTANDING ERGONOMIC WORK WAY IN FISHING CATCHING ACTIVITIES FOR LELEYAN UKK POST LELEYAN GROGOL CILEGON. ICCD, 1(1), 323-329. https://doi.org/10.33068/iccd.Vol1.Iss1.49