THE EVALUATION OF VILLAGE ADMINISTRATION AS A GOVERNMENTAL AXIS TO ACHIEVE AUTONOMOUS AND PROSPEROUS VILLAGE (COMMUNITY DEVELOPMENT IN CIAWI, BOGOR REGENCY, WEST JAVA)
Triyuni Soemartono

Prof. Dr. Moestopo (Beragama) University

Enisar Sangun

Prof. Dr. Moestopo (Beragama) University
Keywords:
rural governance, public administration, community development
Abstract
The autonomy of village government offers an important role in the development of rural areas. The village government can serve as a governmental axis, which directly shapes and governs people on daily basis. Thus, national development is inseparable from the devotion of village government. Nevertheless, there are still many problems faced by the village community, which until now cannot be completely solved. These problems ranging from the limited ability of the village government in carrying out its functions and roles, slow growth and social change in village, the tendency of rural communities to passively involve in social and economic change to dependence on parties outside the village area. It is thus imperative that the implementation of an effective evaluation process of village government must be explored and strengthened. This is research is conducted to answer "how to evaluate the village government in order to achieve autonomous and prosperous village." This research use descriptive qualitative approach, in order to interpret facts by accurately describing the nature of certain group or individual phenomena derived from the findings. It finds that Permendagri No. 81/2015 as the focal regulation on the development of village government regulates the evaluation process of village government into eight process: (1) self-evaluation, (2) assessment, (3) analysis, (4) validation, (5) review, (6) clarification, (7) ranking, and (8) ministerial decree if needed. However, the research finds that in several indicators, there need to be some improvement or a more detailed set of sub-indicators that specifically address the diversity of village's characteristics.
Downloads
Download data is not yet available.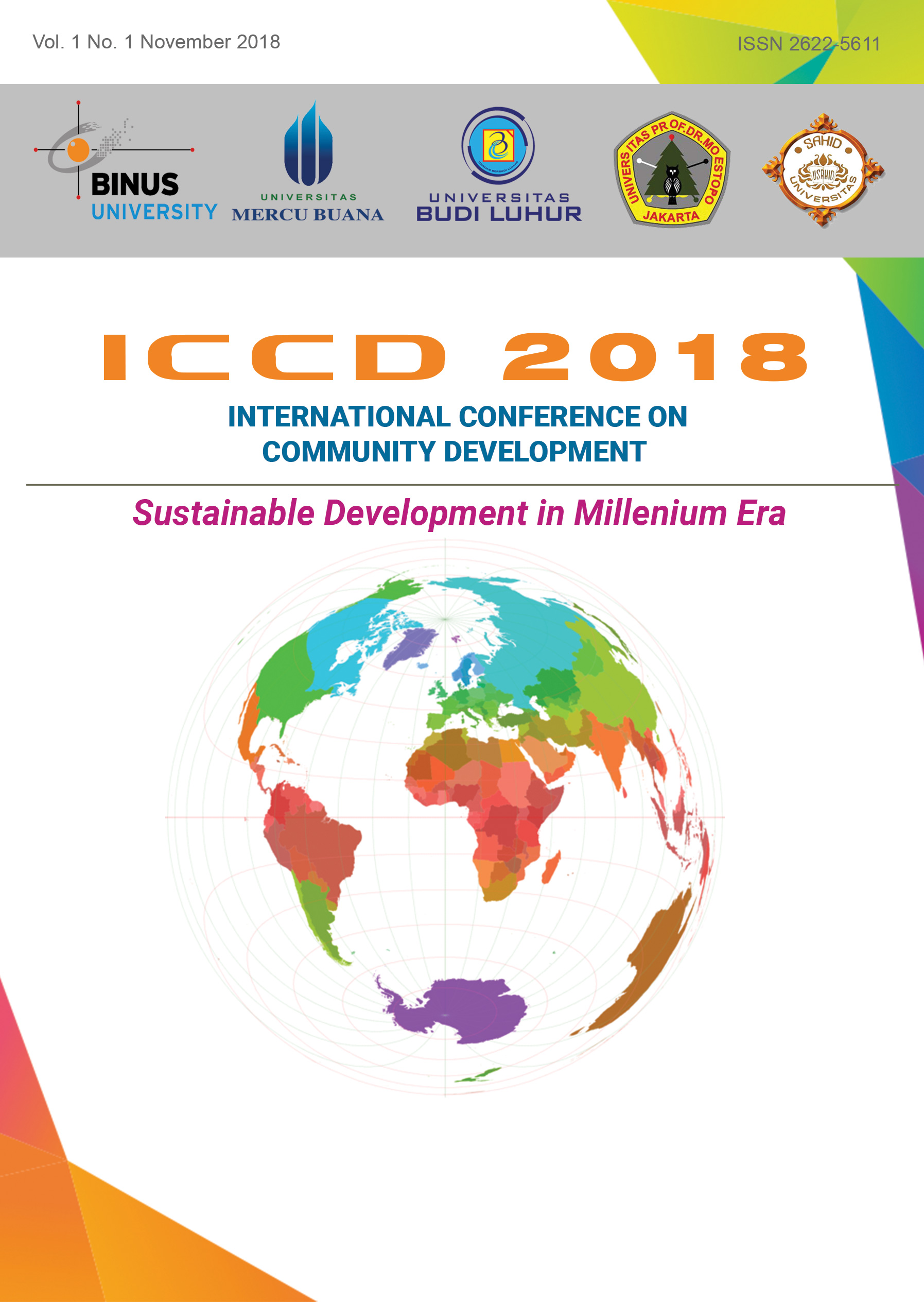 How to Cite
Soemartono, T., & Sangun, E. (2018). THE EVALUATION OF VILLAGE ADMINISTRATION AS A GOVERNMENTAL AXIS TO ACHIEVE AUTONOMOUS AND PROSPEROUS VILLAGE (COMMUNITY DEVELOPMENT IN CIAWI, BOGOR REGENCY, WEST JAVA). ICCD, 1(1), 305-316. https://doi.org/10.33068/iccd.Vol1.Iss1.47