TRAINING AUTODESK FUSION 360 FOR TEENAGE OF SENIOR HIGH SCHOOL GRADUATES IN IMPROVING ABILITY IN DISASTERS
Resa Trauna Suhada

Mercu Buana University

Silvi Ariyanti

Mercu Buana University

Anggun Vionieta Fajar

Mercu Buana University

Aam Komalasari

Mercu Buana University
Keywords:
fusion 360, 3d, solid
Abstract
Autodesk launches Autodesk Fusion 360 - a cloud-based device that combines industrial design and 3D mechanics, collaboration, machinery in one package - the first solution available for purchase on Mac App Store worldwide including Indonesia. The Fusion 360 combines design, collaboration and machine tools into one package and is now available with the security and simplicity of the Mac App Store. With Fusion 360, designers and engineers can create products that have shapes and functions and prepare them for the fabrication process by using a single device. This community service activity is in the form of Autodesk Fusion 360 application training, with a total of 26 participants. Training activities include: introduction, visual demonstration and practice. The training materials are as follows: introduction of Autodesk Fusion 360, drawing 3-dimensional shapes, 3-dimensional drawing modifications, Solid modeling, Plotting. The purpose of this devotional activity is: Introduce and explain the basic theory of drawing using the computer, especially the use of Autodesk Fusion 360 program in the form of three dimensions. The benefits of this devotional activity are the junior high school graduates can recognize and apply computer-based drawing techniques. Improving the skills of high school graduates especially skills in the field of Fusion 360 applications. The results of this activity are the participants can carry out all product design activities and declared to pass and are entitled to receive a certificate issued directly by the company that produces Autodesk Fusion 360 Software.
Downloads
Download data is not yet available.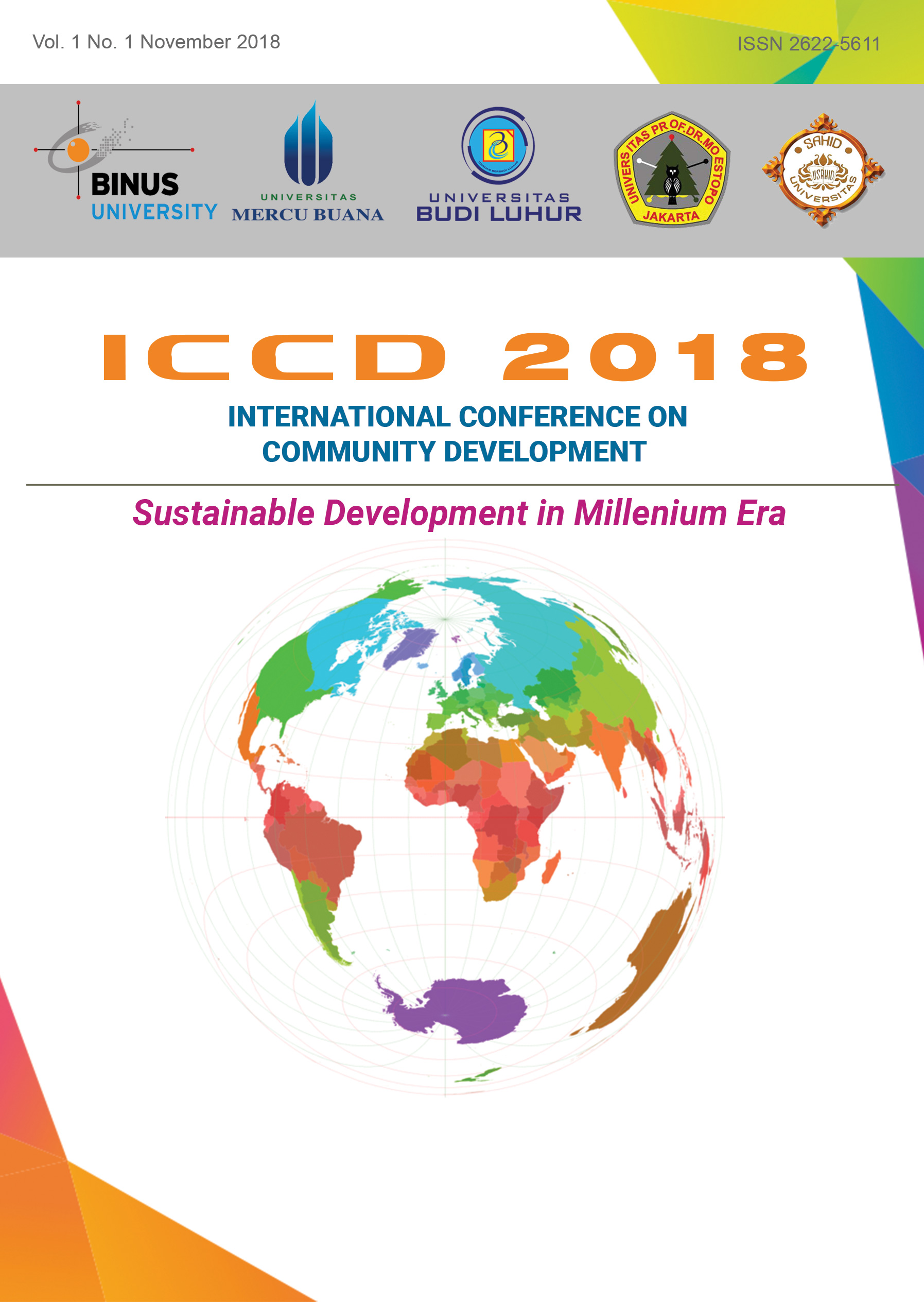 How to Cite
Suhada, R. T., Ariyanti, S., Fajar, A. V., & Komalasari, A. (2018). TRAINING AUTODESK FUSION 360 FOR TEENAGE OF SENIOR HIGH SCHOOL GRADUATES IN IMPROVING ABILITY IN DISASTERS. ICCD, 1(1), 285-289. https://doi.org/10.33068/iccd.Vol1.Iss1.43