INSTAGRAM MESSAGE ON ACCOUNT @ SUPORTERCERDAS.ID AND KNOWLEDGE FOLLOWERS
Siti Khadijah

Islamic University 45 of Bekasi

Dede Yusuf

Islamic University 45 of Bekasi
Keywords:
instagram message, knowledge followers, supporters
Abstract
Instagram application can be used as a tool to increase knowledge. A lot of knowledge can be gained, namely knowledge of religion, events, politics and sports. As an account upload @ suportercerdas.id contains a lot of knowledge about Indonesian football. Like about football clubs, colors pride of the club, supporters in Indonesia, and much more. The purpose of this study to determine whether there is a relationship message on account Instagram @ suportercerdas.id to knowledge followers. The method used is quantitative with explanative survey type research. The subjects of the study were followers account @ suportercerdas.id as many as 100 respondents and the sample technique used was accidental sampling. The results showed that from several messages uploaded instagram account @ suportercerdas.id,hastag has the largest percentage.It shows that the hastag written instagram account contains many messages of peace for all supporters in Indonesia. While the value of the largest correlation of the photo to knowledge. It proves that photos with knowledge are very real.
Downloads
Download data is not yet available.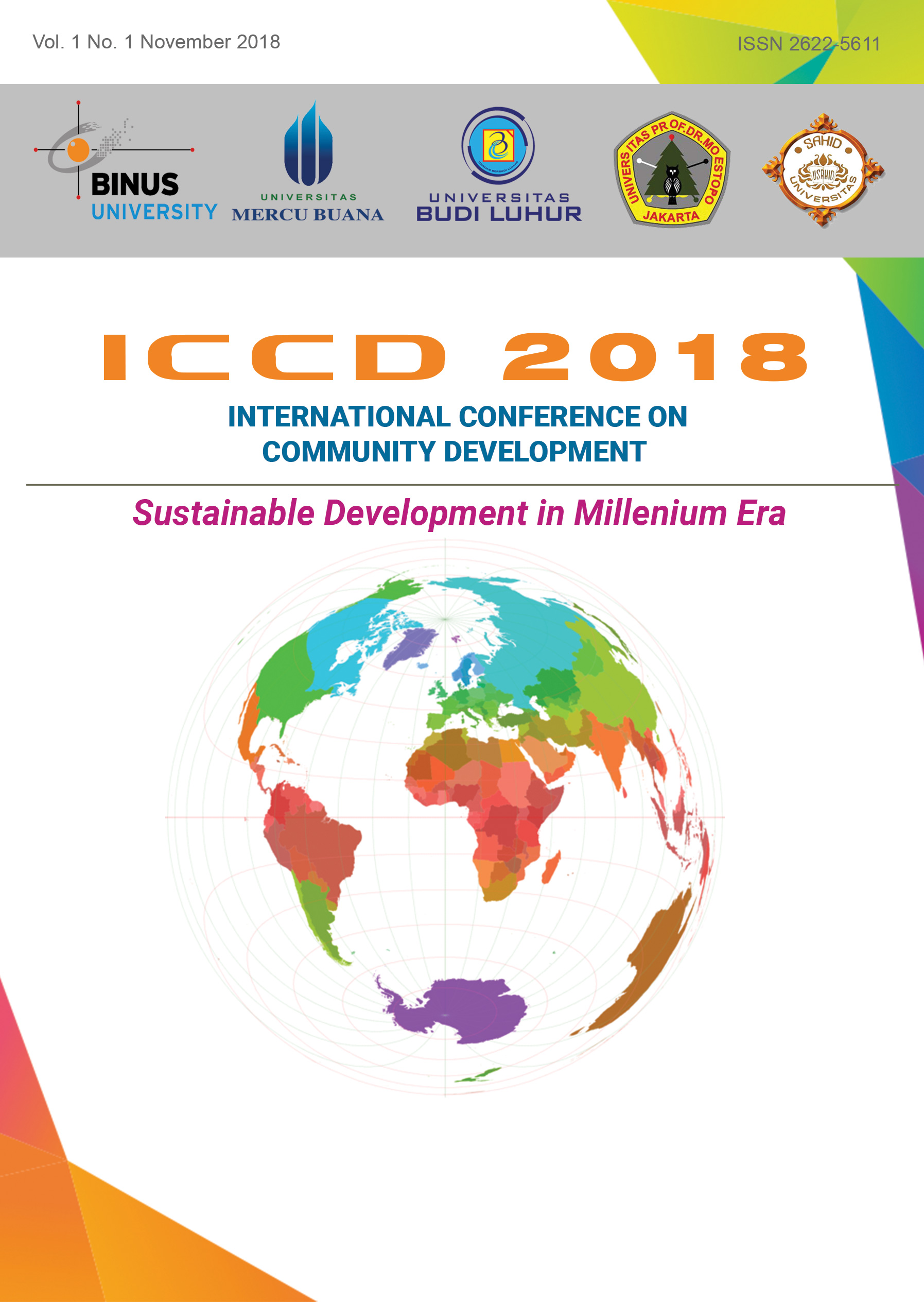 How to Cite
Khadijah, S., & Yusuf, D. (2018). INSTAGRAM MESSAGE ON ACCOUNT @ SUPORTERCERDAS.ID AND KNOWLEDGE FOLLOWERS. ICCD, 1(1), 277-284. https://doi.org/10.33068/iccd.Vol1.Iss1.42