EAT TO YOUR HEART'S CONTENT, BUT…: #TUMPUKDITENGAHMOVEMENT AND THE CIRCUIT-OF-CULTURE
Angelia Loreta

President University

Abhirama S Perdana

President University
Keywords:
#TumpukDiTengah, audiencetheory, campaign, circuit of culture
Abstract
A campaign called #TumpukDiTengah Movement is an encouragement for people to stack their plates and cutleries after they have done eating their meals. It went viral when Ceritera, a storytelling agency based in Jakarta, posted a video entitled Memperkenalkan "GerakanTumpuk Di Tengah" on their YouTube channel, Ceriteranya, on November 10, 2017. The video was shared through social media platforms such as YouTube, Instagram, and Twitter; The methodology used in this research are literature review, video analysis, and an in-depth interview. This research seeks answers on how #TumpukDiTengah Movement campaign was created, distributed, and accepted by the audience discussed by using the framework of Circuit of Culture. Interestingly, this research found the campaign was initiated and promoted by the creative director himself, Edward Suhadi as he was taught by his mother to do so. Edward Suhadi and team aimedto influence and change the public's behavior by one simple act. The video itself was distributed through several platforms mentioned before, accepted by the audience in three different responses: preferred readings audience, negotiated readings audience, and oppositionalreadings audience. The gap of this research is there is no research about #TumpukDiTengah Movement using Circuit of Culture framework was found and few people relate the theory with campaign process.
Downloads
Download data is not yet available.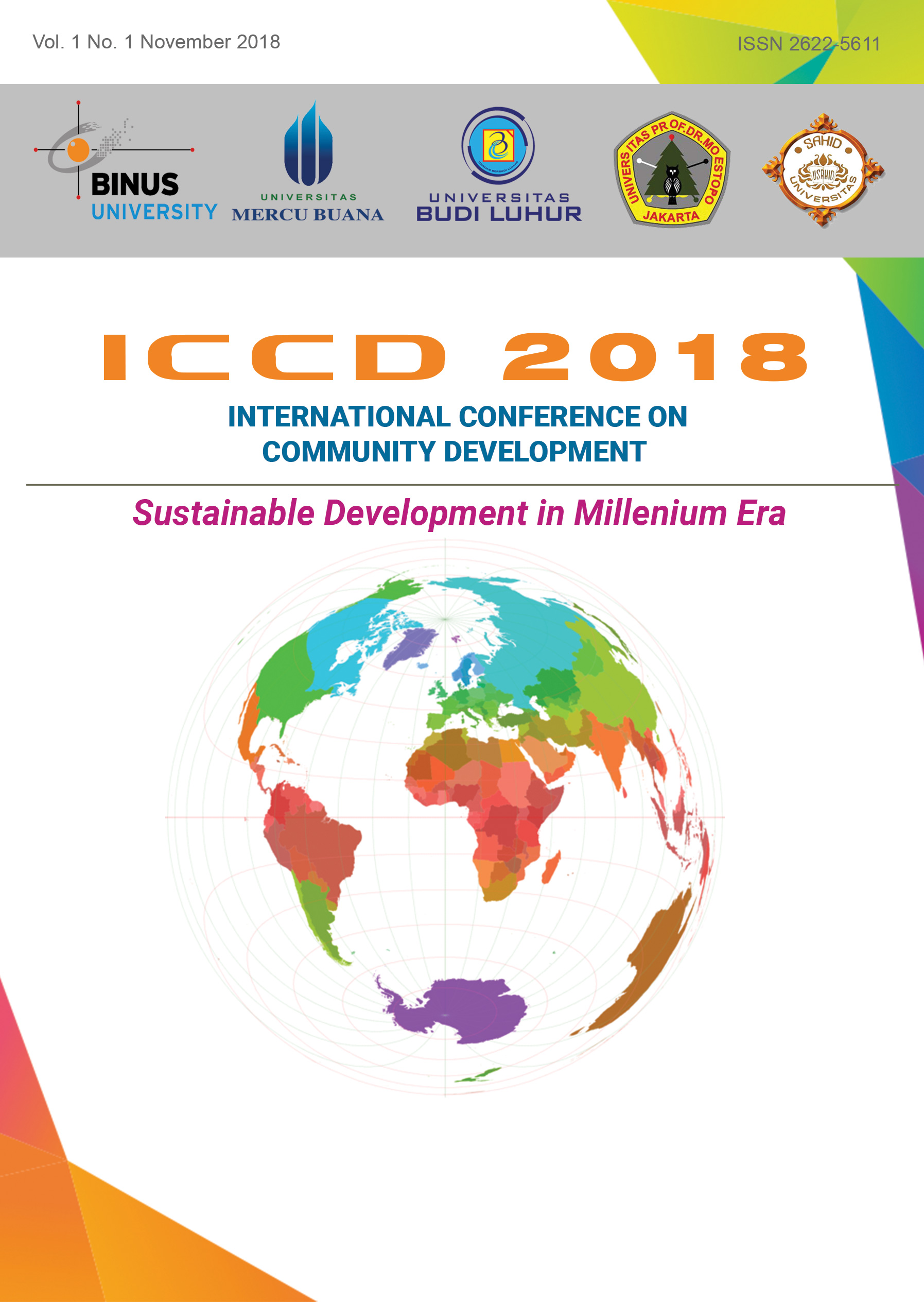 How to Cite
Loreta, A., & Perdana, A. S. (2018). EAT TO YOUR HEART'S CONTENT, BUT…: #TUMPUKDITENGAHMOVEMENT AND THE CIRCUIT-OF-CULTURE. ICCD, 1(1), 15-21. https://doi.org/10.33068/iccd.v1i1.4