INFORMATION AND COMMUNICATION TECHNOLOGY TRAINING IN FULFILLING INCLUSIVE EDUCATION AS THE ACHIEVEMENT OF SUSTAINABLE DEVELOPMENT GOALS (SDGS) POINTS 4
Samsinar Samsinar

Budi Luhur University

Denada Faraswacyen L. Gaol

Budi Luhur University
Keywords:
ICT, inclusive education, quality education, sdgs
Abstract
The Sustainable Development Goals (SDGs) covers 17 goals with 169 measurable achievements and deadlines determined by the United Nations in 2015 as the world development agenda for the benefits of human beings and the Earth. The joint development ambition is set to be done in 2030. For the community service discussed in this article, the team focuses on the 4th goal, namely quality education. The goal ensures the quality of inclusive and equitable education, and promotes a lifetime learning opportunities for all. The practical objectives of such education include direct goals by children, teachers, parents, and the community. Such education means providing equal and fair opportunities for all disregarding their backgrounds, circumstances, economic abilities, etc., which are considered as obstacles to obtain education. The development of Information Communication Technology (ICT) has touched many fields in everyday life and is no exception for persons with disabilities. For persons with disabilities, ICT devices are widely used to support and ease the process of completing tasks and encourage creativity. The ICT training for educators and caregivers is an educational process aiming to provide sufficient understanding on the use of ICT device systems as supporting systems for completing daily tasks thus increasing productivity.
Downloads
Download data is not yet available.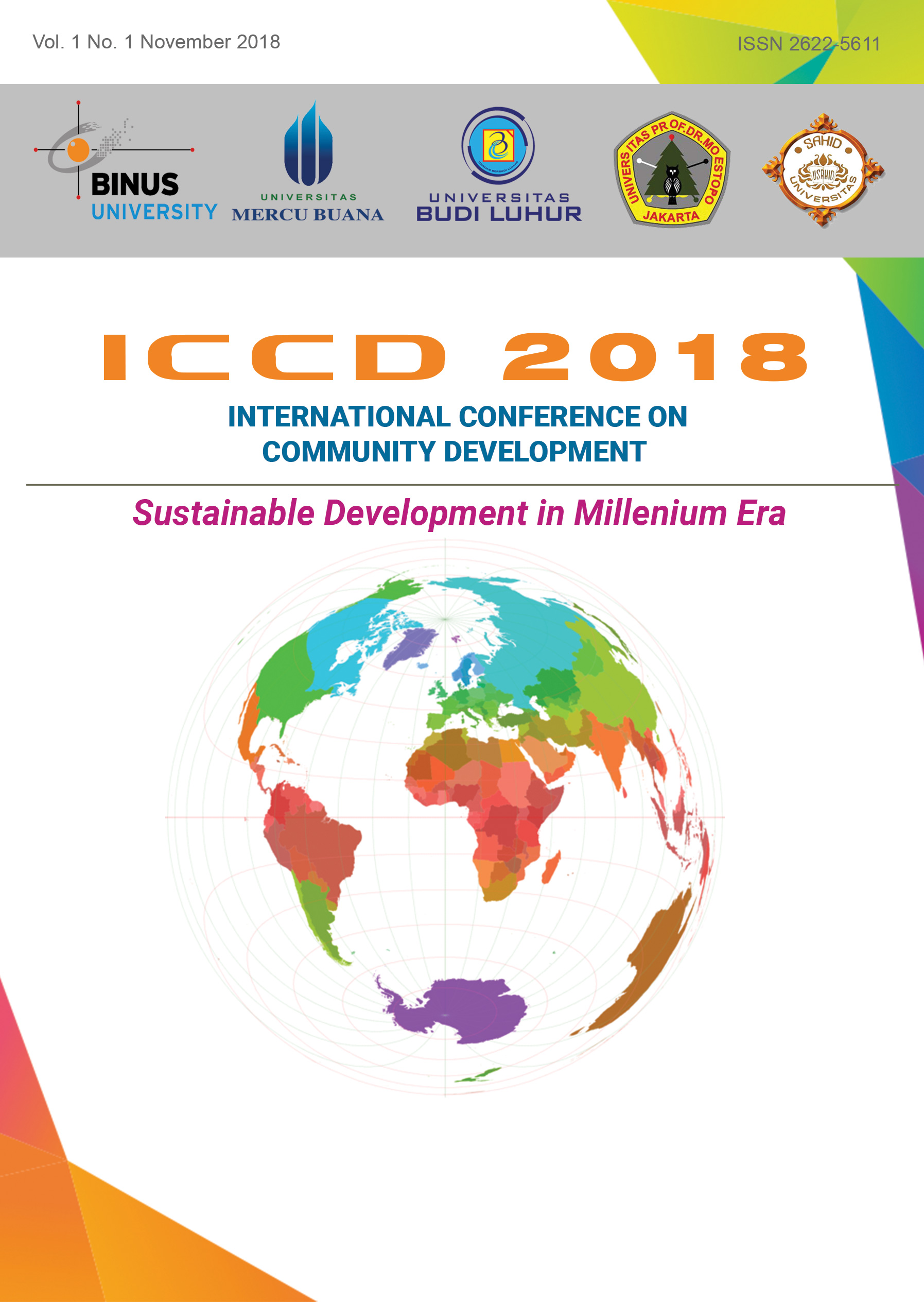 How to Cite
Samsinar, S., & L. Gaol, D. F. (2018). INFORMATION AND COMMUNICATION TECHNOLOGY TRAINING IN FULFILLING INCLUSIVE EDUCATION AS THE ACHIEVEMENT OF SUSTAINABLE DEVELOPMENT GOALS (SDGS) POINTS 4. ICCD, 1(1), 257-264. https://doi.org/10.33068/iccd.Vol1.Iss1.39