SOCIALIZATION OF BID'AH FOR THE WORSHIPERS AT AL-HIKMAH MOSQUE OF THE MINISTRY OF SOCIAL AFFAIRS
Muhtadin Muhtadin

Prof. Dr. Moestopo (Beragama) University

Rajab Ritonga

Prof. Dr. Moestopo (Beragama) University
Keywords:
socialization, bidah, pros and cons
Abstract
This community service is in the form of socialization of Bid'ah in the perspective of Islamic Communication held in the form of lectures and discussion before the worshipers of Al Hikmah Mosque. The purpose is to understand, believe and practice the Islamic aqidah and syari'ah. Bid'ah literally means something that is held without any pervious examples. Broadly, the scholars divided bid'ah into two, namely bid'ah hasanah (good bid'ah) and bid'ah madzmumah (disgraceful bid'ah). In this bid'ah division, a minority of Moslems refused it. They consider that all bid'ah is disgraceful. Thus, in this socialization, the writer conveyed arguments as the basis for accepting and rejecting bid'ah hasanah.
Downloads
Download data is not yet available.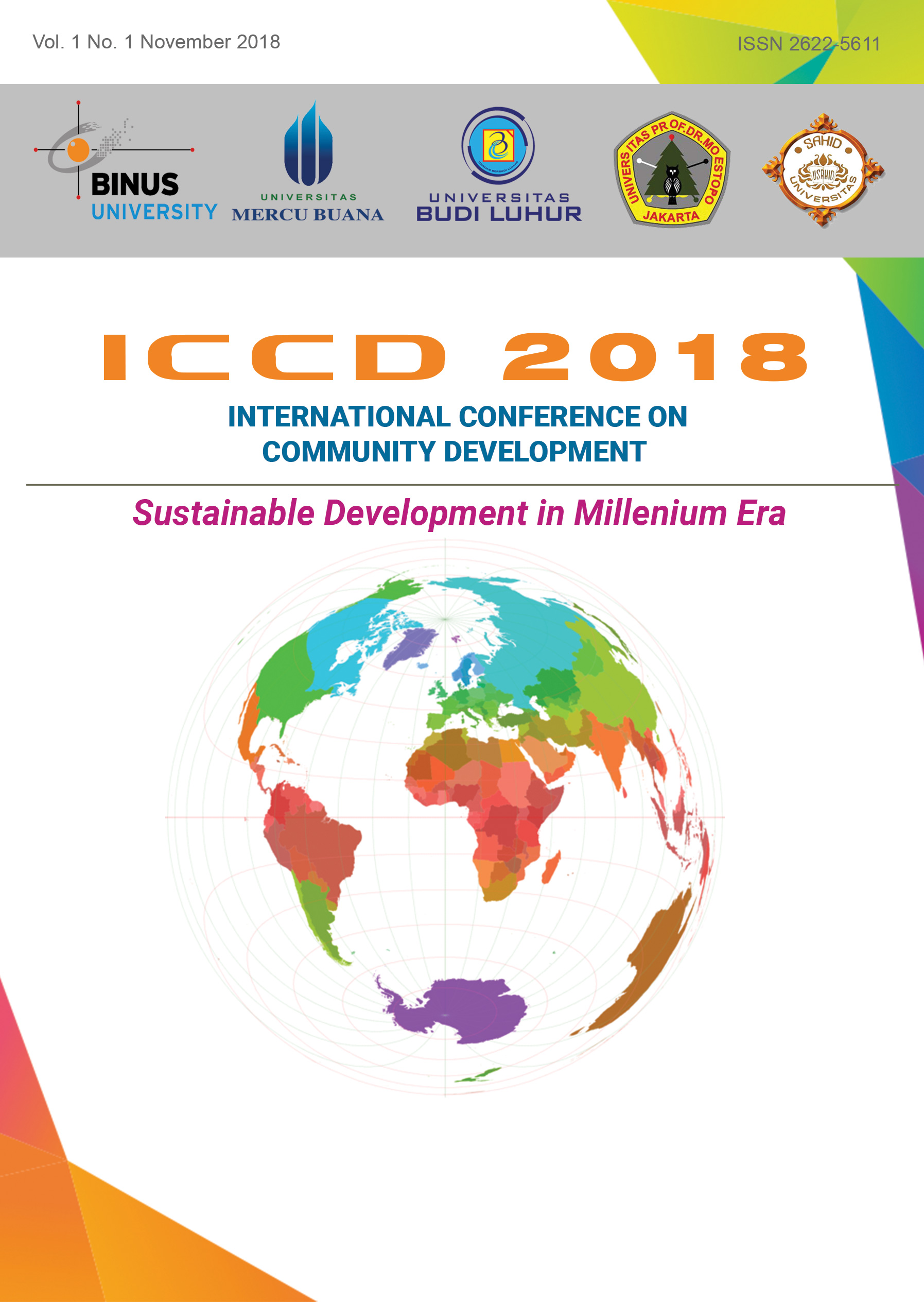 How to Cite
Muhtadin, M., & Ritonga, R. (2018). SOCIALIZATION OF BID'AH FOR THE WORSHIPERS AT AL-HIKMAH MOSQUE OF THE MINISTRY OF SOCIAL AFFAIRS. ICCD, 1(1), 184-191. https://doi.org/10.33068/iccd.Vol1.Iss1.29