THE DEVELOPMENT OF TEACHING GUIDELINE AND INTERACTIVE NUTRITION EDUCATION MODULE FOR PRIMARY SCHOOL TEACHERS
Muhammad Aries

Sahid University

Hana Fitria Navratilova

Bogor Agricultural University

Khoirul Anwar

Sahid University

Hardinsyah Hardinsyah

Bogor Agricultural University
Keywords:
interactive module, nutrition education, school teacher, teacher guideline
Abstract
Healthy eating and daily active lifestyle is important for good health and development of school children, who are vulnerable to malnutrition which can disrupt their learning process and school achievement. On the other hand, the primary school teachers and parents can play an important role in the education and promotion of healthy eating and active lifestyle for the children. The aim of this community service program was to develop a teaching guideline and interactive nutrition education (TG-INE) module for primary school teachers. This activity was held on January – August 2018 in Bogor Agricultural University. The steps of this activity included: 1). Establishment of technical working group (TWG); 2). Review the existing nutrition education module for primary school students; and 3). Development of teaching guideline and interactive nutrition education module for teacher. The component in the TWG which were formed consists of school principals, nutrition professional society (Food and Nutrition Society of Indonesia), university staffs (Bogor Agricultural University and SAHID University Jakarta), and local government (Bogor Education Office). The TWG developed nine topics for TG-INE module, namely balance diet and my plate; active and healthy life; cereals, fruit and vegetable; protein food; limit sugar salt and fat; choosing safe and nutritious food; food label; and summary. The TG-INE module was designed colourfully and interestingly. Prior to the final version TG-INE module, it was assessed to be used by selected school teachers. In conclusion, the TG-INE module could be used by primary school teachers to educate their students on healthy eating and active lifestyle.
Downloads
Download data is not yet available.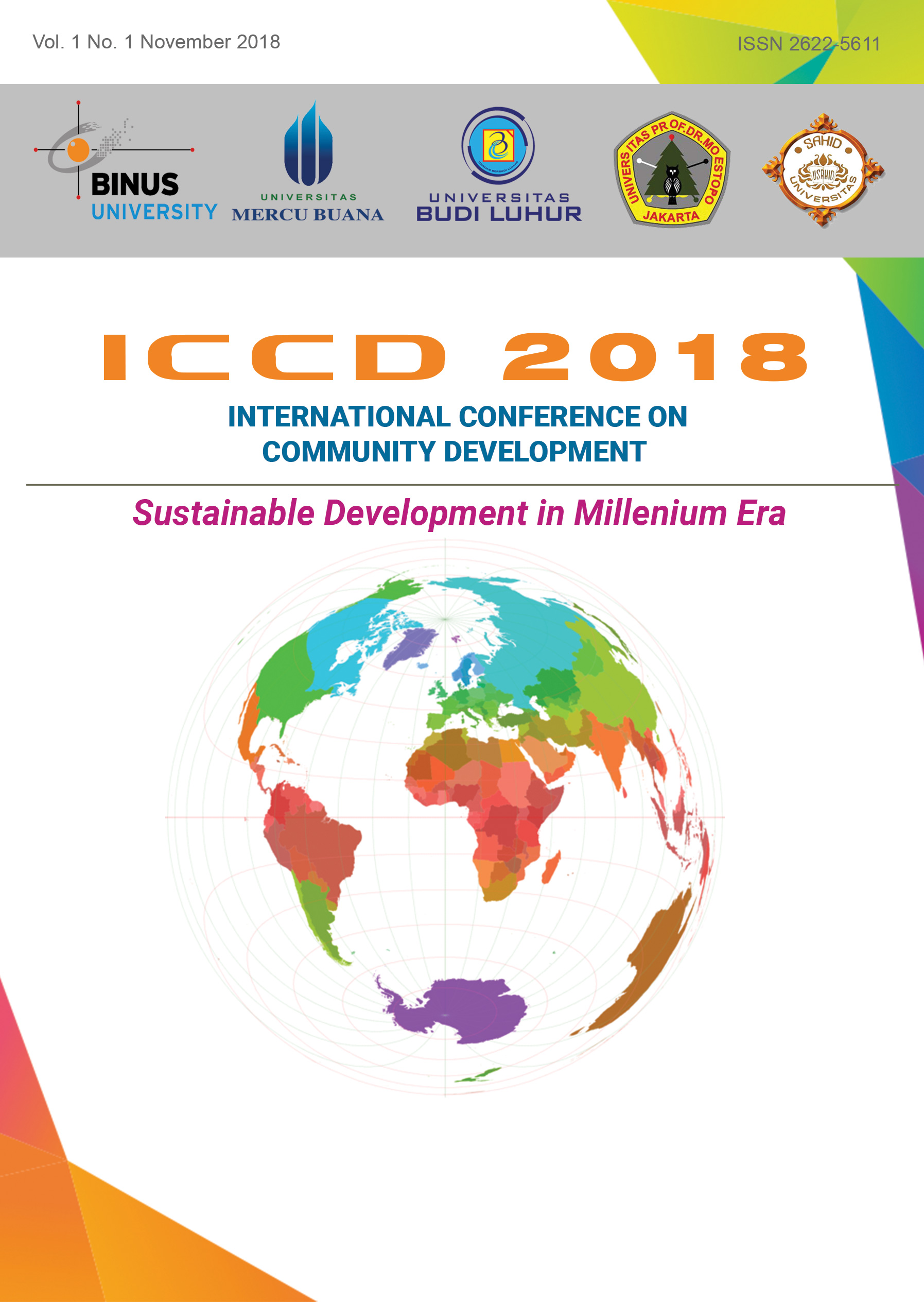 How to Cite
Aries, M., Navratilova, H. F., Anwar, K., & Hardinsyah, H. (2018). THE DEVELOPMENT OF TEACHING GUIDELINE AND INTERACTIVE NUTRITION EDUCATION MODULE FOR PRIMARY SCHOOL TEACHERS. ICCD, 1(1), 177-183. https://doi.org/10.33068/iccd.Vol1.Iss1.28