AN INTEGRATED HEALTHY BREAKFAST EDUCATION FOR TEACHERS, SCHOOL CHILDREN, AND PARENTS IN WEST JAVA
Megah Stefani

Sahid University

Aviani Harfika

Food and Nutrition Society of Indonesia (PERGIZI PANGAN Indonesia)

Khoirul Anwar

Sahid University

Wardina Humayrah

Sahid University

Shanti Pujilestari

Sahid University

Intan Nurul Azni

Sahid University

Hardinsyah Hardinsyah

Sahid University
Keywords:
breakfast education, healthy breakfast, parents, school children, school teacher
Abstract
Both skipping and unhealthy breakfast are frequent among Indonesian school children that may cause by low income and lack of awareness on benefits of healthy breakfast.  Previous breakfast educations at school focus on the children. The objective of this community services was to build awareness of teachers, school children, and parents integrated. The method of this program was to train teachers, to educate parents, and to educate school children (3rd-6th grades) about healthy breakfast. A material of teacher training and education includes healthy breakfast, healthy snacks, and supported by comics and "cakram" of healthy breakfast. The material given to the target groups includes healthy breakfast; safe snacks, balanced nutrition, and hand wash through oral communication by example, reading comics and discussion. This community service was held on April 2017-April 2018 in Bandung, Tangerang, and Bogor of West Java in collaboration with PERGIZI PANGAN Indonesia and PT Indofood Sukses Makmur. The results showed healthy breakfast education goes well as planned. As much as 221 teachers, 4713 primary school children, 270 parents were educated on that topics.  The trained teachers and parents agree to continue the healthy breakfast education program, once each semester. The children said that the design and the messages on healthy breakfast in the comics were interesting and easily understood.
Downloads
Download data is not yet available.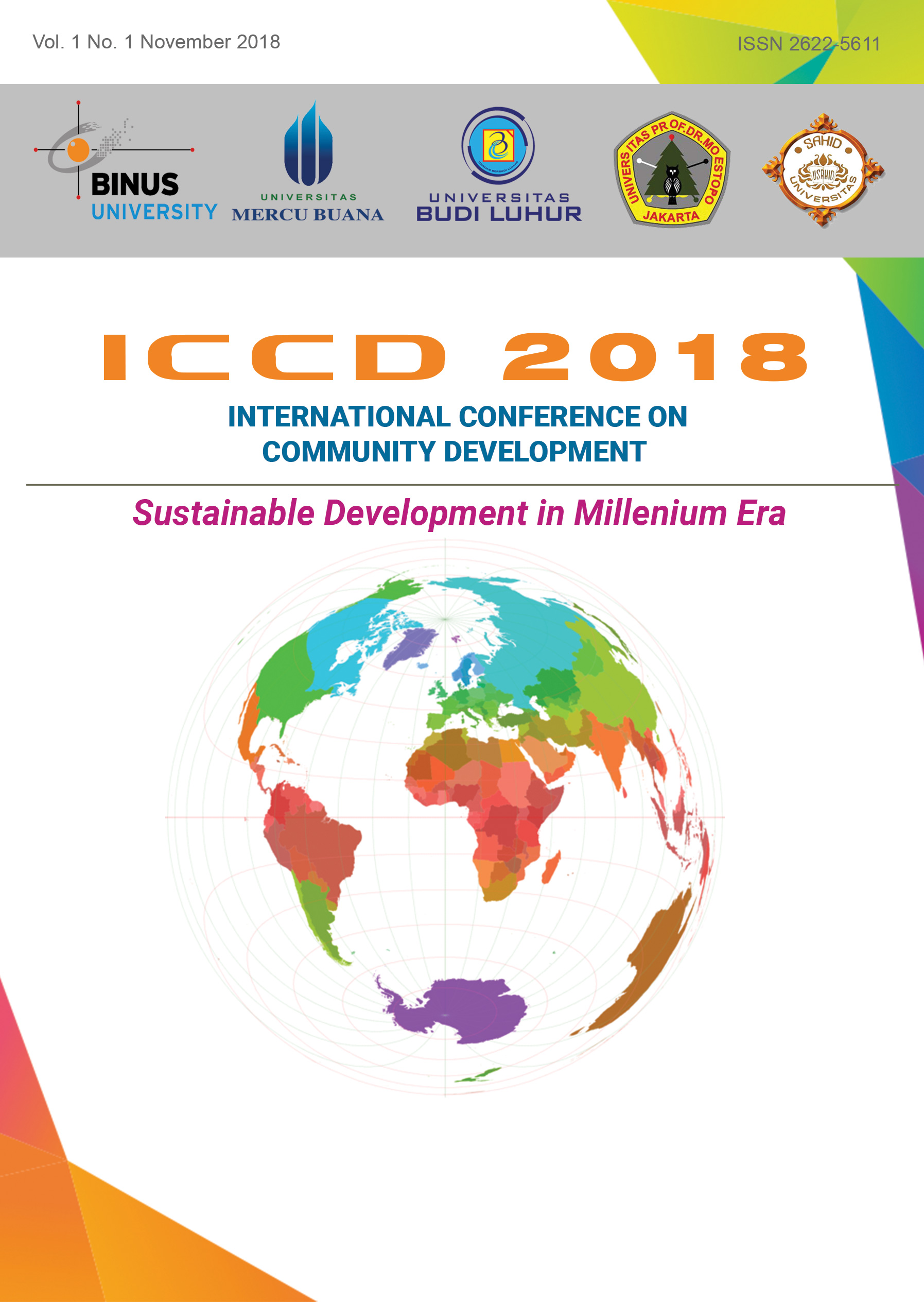 How to Cite
Stefani, M., Harfika, A., Anwar, K., Humayrah, W., Pujilestari, S., Azni, I. N., & Hardinsyah, H. (2018). AN INTEGRATED HEALTHY BREAKFAST EDUCATION FOR TEACHERS, SCHOOL CHILDREN, AND PARENTS IN WEST JAVA. ICCD, 1(1), 165-170. https://doi.org/10.33068/iccd.Vol1.Iss1.26