DEDDY CORBUZIER'S RESPONSE VIDEO CONTENT TO REZA OCTAVIAN'S INAPPROPRIATE LANGUAGE IN HIS VIDEOS ON YOUTUBE
Marissa F. R. Tampubolon

The London School of Public Relations
Keywords:
content creator, gamers, gratifications, video online, youtuber indonesia
Abstract
Content Creator in YouTube that often called YouTuber becomes a trendsetter for their followers. Reza Oktovian, one of the famous YouTuber is not only known for his skill in playing games, but also famous for the audience's criticism of the use of impolite words in his videos. Reza often uses swear words in the videos he uploaded, both in Indonesian and English. Not a few spectators fret by swear words from Reza's video. This issue makes DeddyCorbuzier's as one of Indonesian legend in entertainment industry and fellow YouTuber interested on creating content about his response for this problem and invited Reza to collaborate in the discussion. This research uses qualitative method and aim to get a deeper understanding about DeddyCorbuzier's response to Reza Octavian's inappropriate language  in his videos on YouTube. The result of this study indicates that managing media providers to control the language used in video content because it can be watched and imitated by young children is not the main solution, but the role of parents in assisting children as supervisors and instructors is more efficient. Because it is easier to manage their own children, than taking care of all YouTube content creators.
Downloads
Download data is not yet available.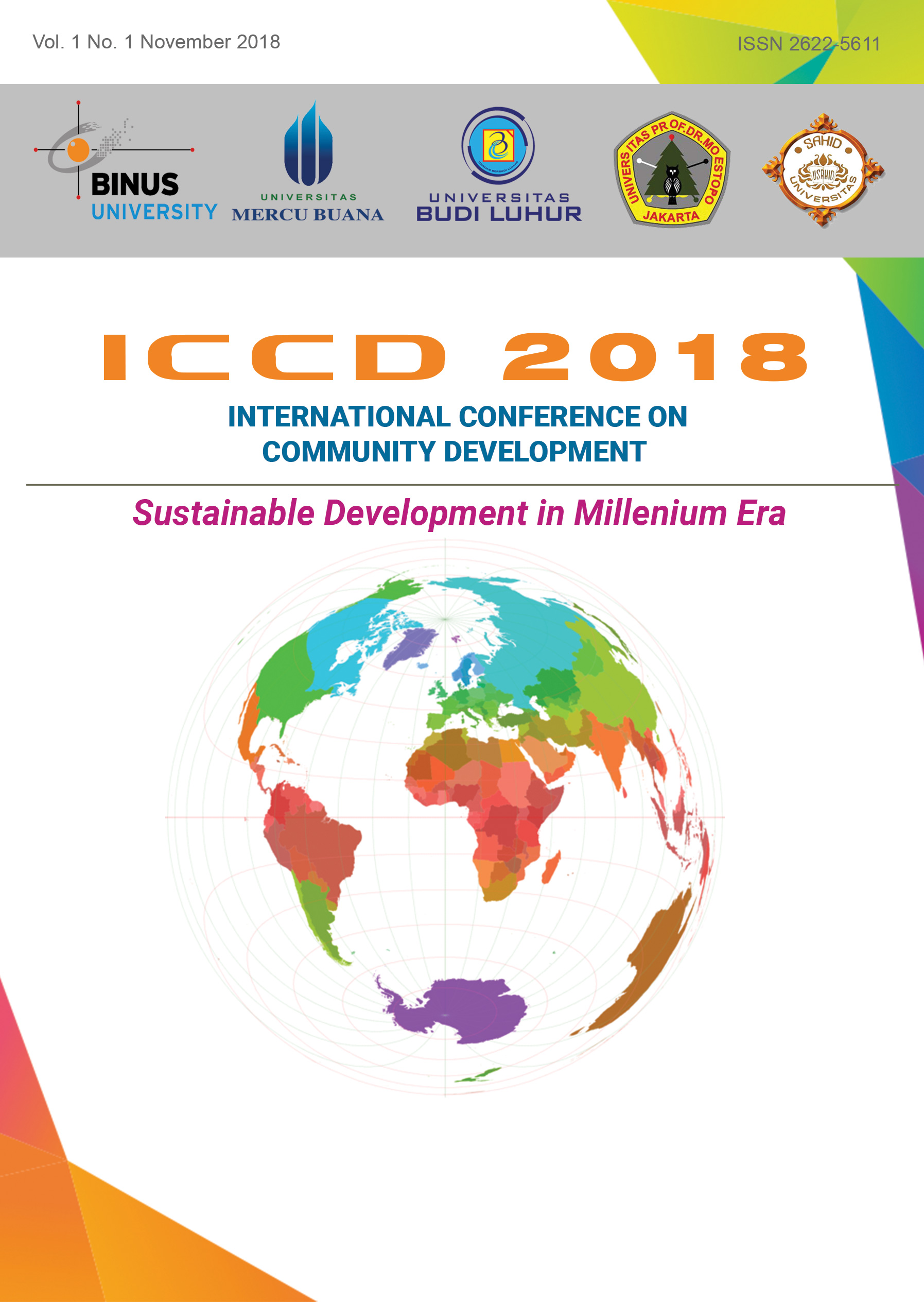 How to Cite
Tampubolon, M. F. R. (2018). DEDDY CORBUZIER'S RESPONSE VIDEO CONTENT TO REZA OCTAVIAN'S INAPPROPRIATE LANGUAGE IN HIS VIDEOS ON YOUTUBE. ICCD, 1(1), 156-159. https://doi.org/10.33068/iccd.Vol1.Iss1.24