PARTICIPATORY COMMUNICATION ASSESSMENT STAKEHOLDER METRO TV AROUND CONVERGENT MEDIA
Mariko Rizkiansyah

Bina Nusantara University

Medo Maulianza

Bina Nusantara University

El Sarah

Bina Nusantara University
Keywords:
participation communication assessment, PCA, metro tv, convergence media, television, broadcasting
Abstract
The development of internet causes mass media to reform so they can survive to gain a lot of audience. The reform called convergence media which means the integration between one or more platform or company into one platform/ company. The convergence media have a lot of challenge especially from human resource. The aim of this research is figure out participatory communication assessment in the Metro TV workers to handle convergence media. The theory of this research are five dimension of convergence media and participatory communication to find out the assessment. This research also using participatory communication assessment (PCA) to figure out the communication participatory in the Metro TV Workers. Data obtained from the result of observation and interview with the reporter, cameramen and other worker who involved into convergence media as directly. The result of this research is many worker in Metro TV understand around convergence media but not active to adapt it. They feel need more guidance while the guidance is harsh to find. Mostly they using top down communication even though dialog is the best way to active employment participation.
Downloads
Download data is not yet available.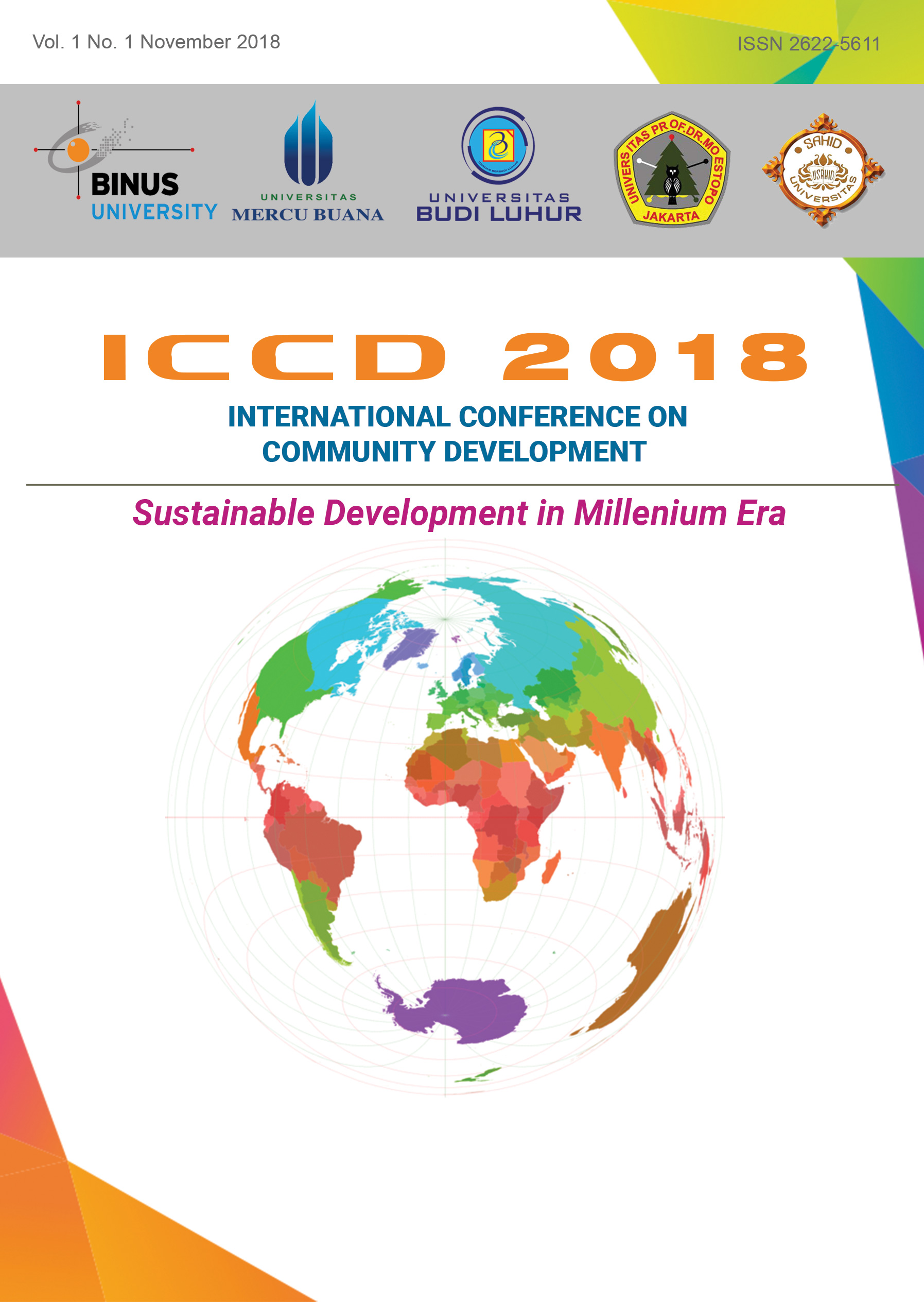 How to Cite
Rizkiansyah, M., Maulianza, M., & Sarah, E. (2018). PARTICIPATORY COMMUNICATION ASSESSMENT STAKEHOLDER METRO TV AROUND CONVERGENT MEDIA. ICCD, 1(1), 148-155. https://doi.org/10.33068/iccd.Vol1.Iss1.23