EMPOWERMENT TRAINING IMPACT OF PORNOGRAPHY THROUGH INTERNET IN KELURAHAN MAPHAR, JAKARTA BARAT
Inge Hutagalung

Mercu Buana University
Keywords:
active sexually, pornography, unwanted pregnancies
Abstract
Pornography causes damage to the five parts of the brain, especially in the pre frontal cortex (the right part of the brain behind the forehead of logic brain). Consequently the part of the brain responsible for logic will be deformed due to unfiltered hyper stimulation (the brain only seeks pleasure without consequence). In addition, the most worrying impact is a decrease in academic achievement and learning ability, as well as a reduced decision-making ability. Furthermore, an increasing number of active sexually active adolescents will also increase the case of unwanted pregnancies, and abortion actions that are often regarded as a solution to the problem. Through community development activities are expected to be able to contribute in the form of data and information related to the level of pornography addiction that is rife among teenagers. From the understanding that is formed, it is hoped that it can become a material consideration for policy making related to the prevention and handling of pornography among teenagers in Indonesia.
Downloads
Download data is not yet available.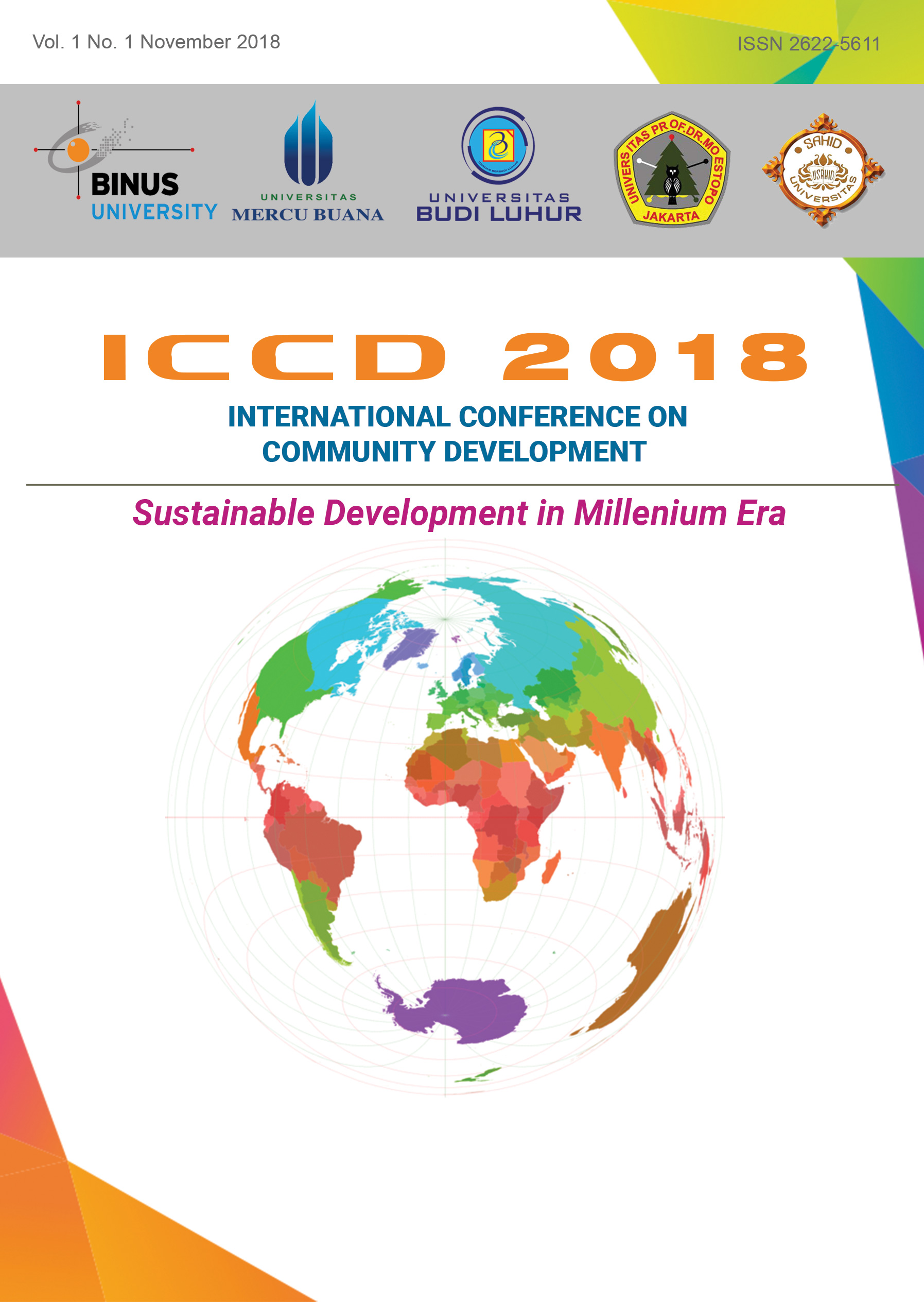 How to Cite
Hutagalung, I. (2018). EMPOWERMENT TRAINING IMPACT OF PORNOGRAPHY THROUGH INTERNET IN KELURAHAN MAPHAR, JAKARTA BARAT. ICCD, 1(1), 135-140. https://doi.org/10.33068/iccd.Vol1.Iss1.21