SOCIALIZATION OF INTRODUCTION ON ANTI-CORROPTION VALUES FOR STUDENTS OF SMP 131 CIGANJUR – SOUTH JAKARTA
Hendi Prihanto

Prof. Dr. Moestopo (Beragama) University

Tamrin Lanori

Prof. Dr. Moestopo (Beragama) University

Nirwan Mulyatno

Prof. Dr. Moestopo (Beragama) University
Keywords:
triangle fraud, corruption, greed, opportunity, need
Abstract
Indonesia is a country that is endemic to the dangers of corruption with the growing number of crimes every year. For this reason, it is necessary to prevent and eradicate corruption from an early age with the values of anti-corruption to the younger generation in this case to students of SMP Negeri 131 Ciganjur in South Jakarta. This activity aims to provide understanding to students in the school so that they understand and be aware of the motives, forms, and dangers of corruption. The activity was carried out in the form of introduction of anti-corruption values delivered through counseling (socialization). The results of this activity are expected to provide understanding to adolescents so that they understand, and later can avoid corrupt actions.
Downloads
Download data is not yet available.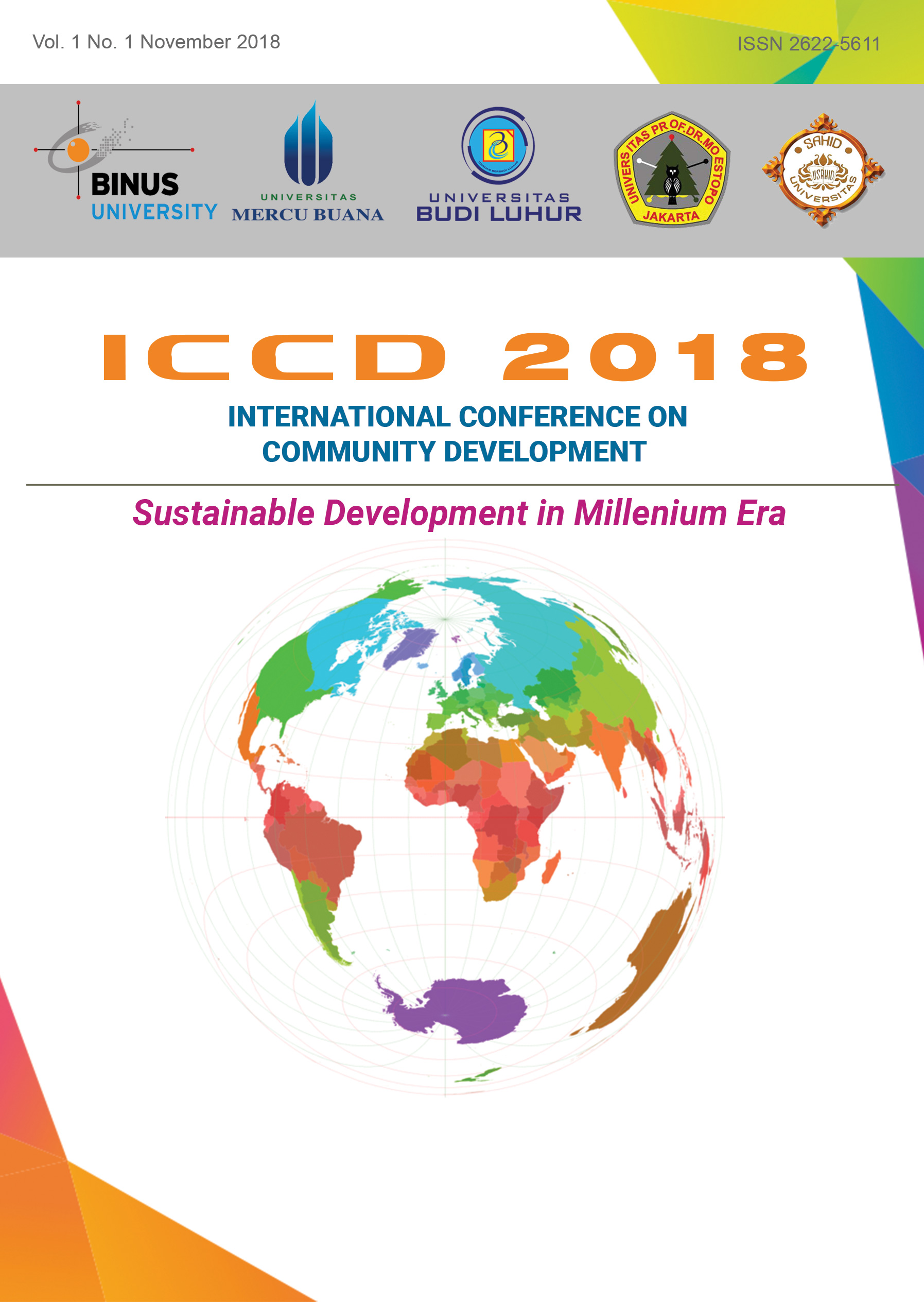 How to Cite
Prihanto, H., Lanori, T., & Mulyatno, N. (2018). SOCIALIZATION OF INTRODUCTION ON ANTI-CORROPTION VALUES FOR STUDENTS OF SMP 131 CIGANJUR – SOUTH JAKARTA. ICCD, 1(1), 128-134. https://doi.org/10.33068/iccd.Vol1.Iss1.20