NUTRITION AMBASSADOR COMPETITION AS A METHOD TO IMPROVE NUTRITION KNOWLEDGE OF HIGH SCHOOL STUDENTS
Febry Harissa Surbakti

Usahid University

Khoirul Anwar

Usahid University

Aviani Harvika

Usahid University

Megah Stefani

Usahid University

Hardinsyah Hardinsyah

Usahid University
Keywords:
adolescent nutrition, balance nutrition, nutrition ambassador, nutrition knowledge
Abstract
Indonesia, a developing country, is still facing nutrition problems caused by lack of access to food and nutrition knowledge. Adolescents play an important role in a long term preventing of nutrition problem. Competition and award are ways of increasing adolescent interest and motivation in gaining nutrition knowledge. Therefore, the purpose of this empowerment program is to improve nutrition capacity og high school students (HSS) through a nutrition ambassador competition and award. The selection of nutrition ambassador candidates is carried out through written selection for 2nd grade HSS in 5 high schools (HS) in each selected city oN 8 cities of Indonesia. Five best couples from each HS then follow a second stage written selection at city level. Finally, the five best couple nominated from the second stage were then interviewed to determine the best three couple as nutrition ambassadors for every city. The result showed about 200 HSS involved as the candidates: and they read the balance nutrition guidebook from ministry of health as an online compulsory reading book which was uploaded in the web of PERGIZI PANGAN Indonesia. The mean nutrition knowledge score of the NA was 65.4 ± 12.9 which categorized as moderate level. This activity was appreciated by school principals and by local health district office heads. The nutrition ambassadors helped local health office to educate nutrition to HSS in each city. Now with the assistance from PERGIZI PANGAN Indonesia, they are sharing nutrition information and experience via WhatsApp Group. This implies that nutrition ambassador competition and award could be developed to improve nutrition capacity of HSS.
Downloads
Download data is not yet available.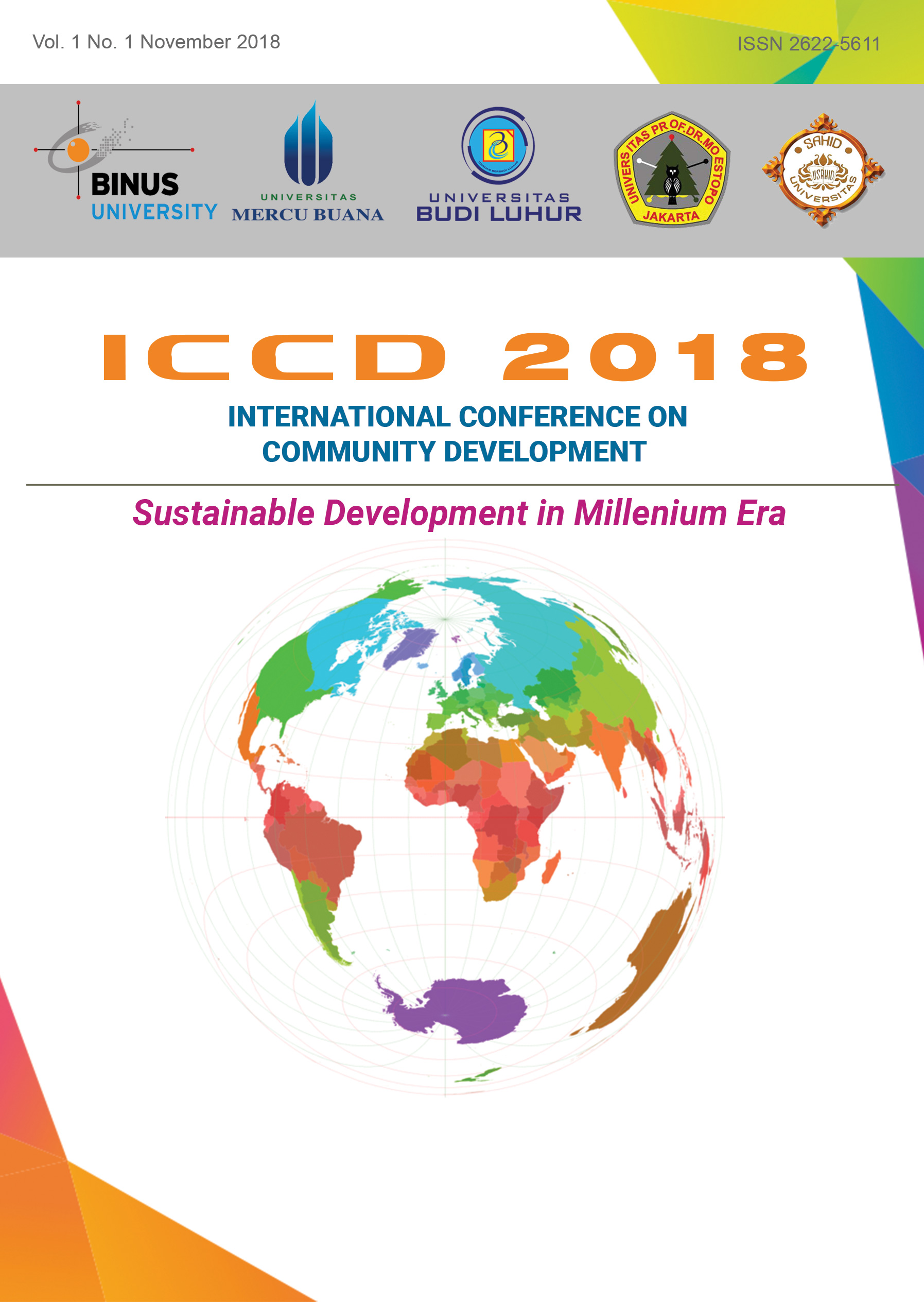 How to Cite
Surbakti, F. H., Anwar, K., Harvika, A., Stefani, M., & Hardinsyah, H. (2018). NUTRITION AMBASSADOR COMPETITION AS A METHOD TO IMPROVE NUTRITION KNOWLEDGE OF HIGH SCHOOL STUDENTS. ICCD, 1(1), 119-122. https://doi.org/10.33068/iccd.Vol1.Iss1.18