TRAINING FOR SORGHUM FLOUR BASED CAKE MAKING AS A PART OF FAMILY WELFARE PROGRAM EMPOWERMENT IN PASIRMULYA BANDUNG
Farah Levyta

Bina Nusantara University

Dianka Wahyuningtias

Bina Nusantara University

Sarim Sarim

Bina Nusantara University
Keywords:
training, cake, sorghum, empowering, community
Abstract
Sorghum is a plant of a family of grasses and is still a family with rice, corn, and wheat. Sorghum grows a lot in the yard of Pasir Mulya residence house Banjaran District Bandung West Java. House wife in this village have not used much of this sorghum plant as food. The purpose of this training is to provide knowledge to the house wife about the benefits of sorghum as a cake-making material. The focus of this research is the process of empowering women through training and mentoring to good packaging, so that the house wife can have activities that produce and help the economy in the area. Data collection techniques used in this research are observation, interview and documentation. The data obtained were analyzed using data analysis technique. The results stated that the process of empowerment of house wife group through the training of cooking skills by way of prescribing, teaches the making of correct cookies and hygiene's, training the use of the right tools, the packaging process to produce a good product and worth selling. The results of sorghum-based cookies are expected to become a consumable gift from the Pasir Mulya.
Downloads
Download data is not yet available.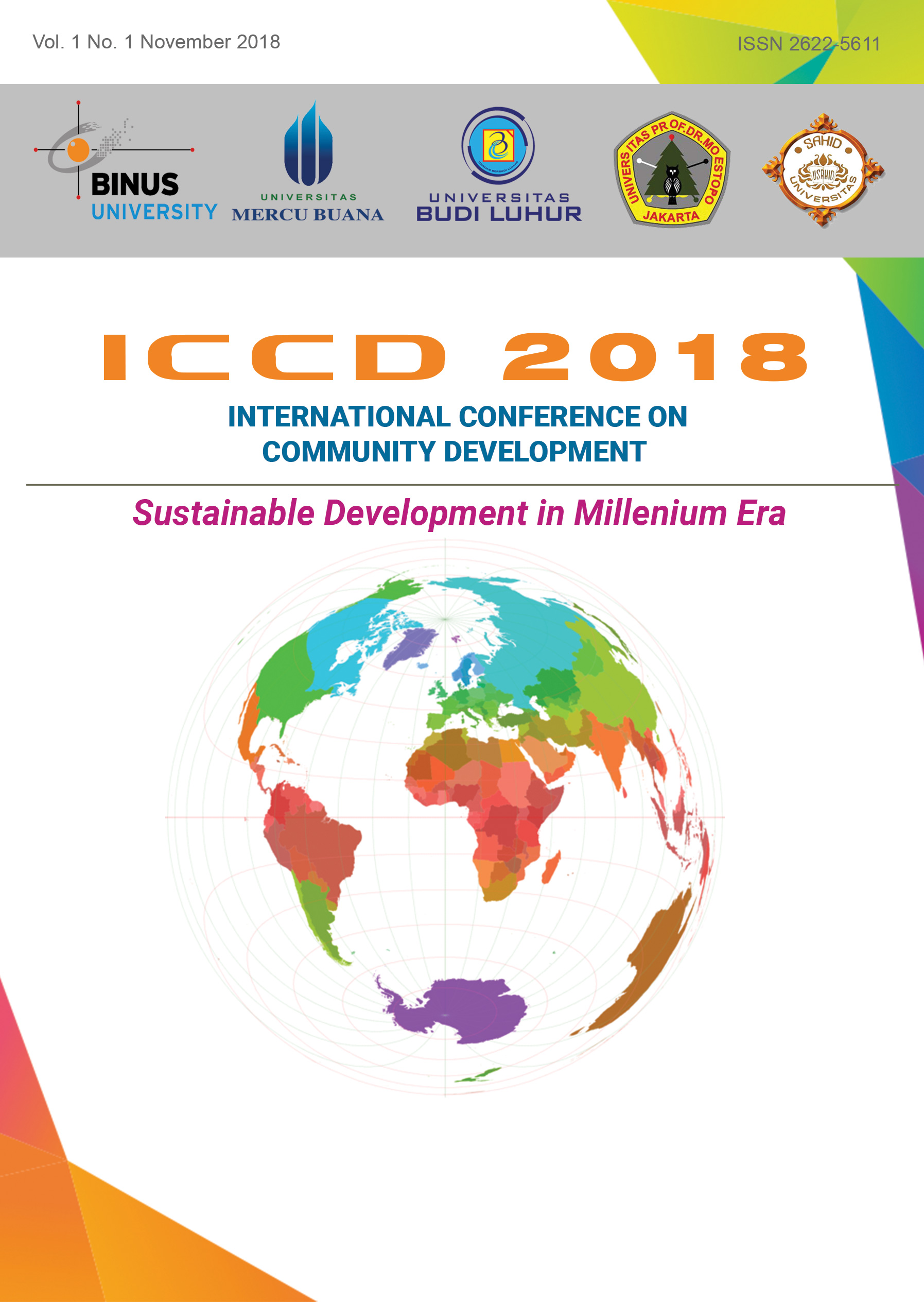 How to Cite
Levyta, F., Wahyuningtias, D., & Sarim, S. (2018). TRAINING FOR SORGHUM FLOUR BASED CAKE MAKING AS A PART OF FAMILY WELFARE PROGRAM EMPOWERMENT IN PASIRMULYA BANDUNG. ICCD, 1(1), 114-118. https://doi.org/10.33068/iccd.Vol1.Iss1.17