INTERPRETIVE ANALYSIS OF CSR IMPLEMENTATION AND COMMUNITY EMPOWERMENT AT PT KRAKATAU STEEL (PERSERO)
Dewi Widowati

Sahid University

Rahtika Diana

Sahid University
Keywords:
CSR, Empowerement, Stakeholder, implementation, PTKS
Abstract
PT Krakatau Steel (Persero) Tbk or PTKS is one of the State-Owned Enterprises (BUMN) located in the city of Cilegon, Banten Province. As a strategic industry, This company is engaged in manufacturing the steel industry. PTKS conducts corporate social responsibility (CSR) aimed at empowering the surrounding community through the Partnership and Community Development Program (PKBL). By using the Stakeholder Theory and Relationship Management Theory, it shows that stakeholders must be considered by the company. Assuming that the company deals with many groups that affect the company's goals. It is emphasized the nature of a relationship in the process, and the output for the company and its stakeholders. Relational management theory is useful to explain how CSR and public relations can balance the interests of the organization with the public, so as to create a harmonious relationship between the company and the surrounding community. The research used qualitative approaches and interpretative analysis. The implementation of CSR and empowerment of the community carried out by PTKS through PKBL is relatively running in accordance with the provisions contained in the Decree of the Minister of SOEs No.236 of 2003. CSR activities continue to be carried out mainly in the micro and small business sector. Both soft loans (Partnership) and Community Development run by PKBL PT Krakatau Steel (Persero) Tbk has significant impact for growing their business.
Downloads
Download data is not yet available.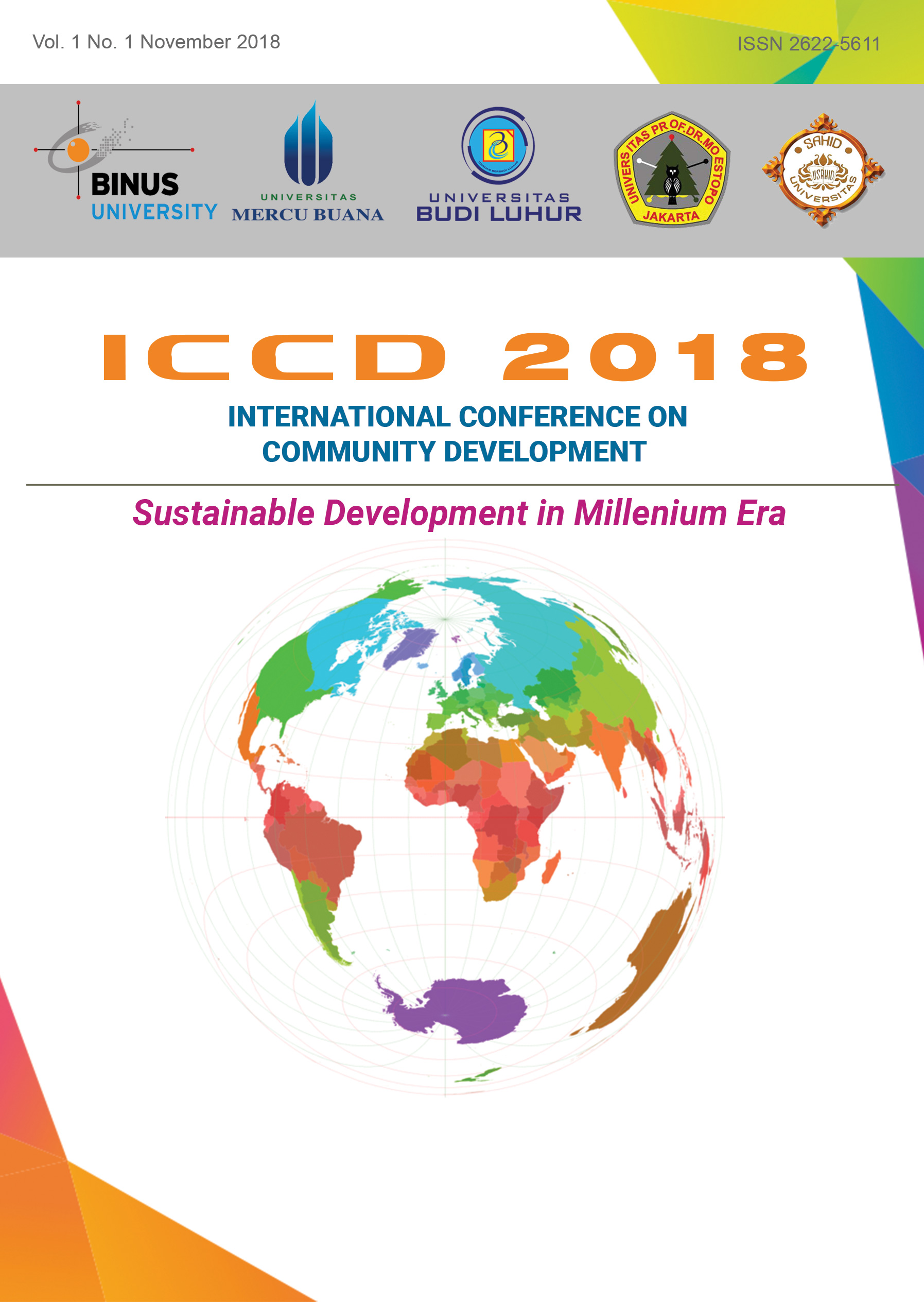 How to Cite
Widowati, D., & Diana, R. (2018). INTERPRETIVE ANALYSIS OF CSR IMPLEMENTATION AND COMMUNITY EMPOWERMENT AT PT KRAKATAU STEEL (PERSERO). ICCD, 1(1), 63-70. https://doi.org/10.33068/iccd.v1i1.11